IBM's Watson Coming to Smartphones Soon (IBM)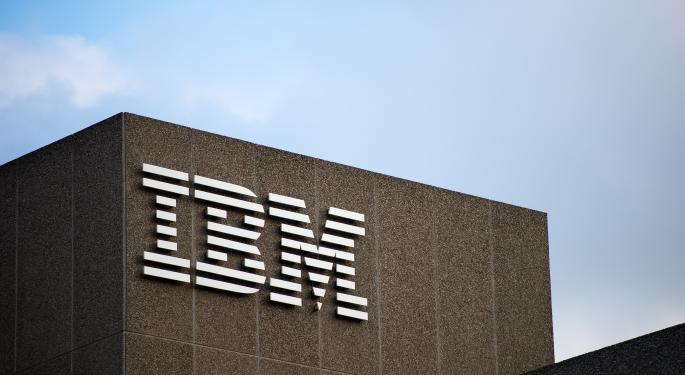 What if you could speak into your smartphone, describing your symptoms when you felt ill, and receive an accurate medical diagnosis that could help you decide whether what you had was as serious as a heart attack or more likely just heartburn?
What if you could take a picture of a used car you were considering and get a full history on that car along with a suggested price you should pay?
What if you could sit in your home office and ask your computer to suggest the most appropriate stocks to put in your portfolio, given your current age, financial status, and goals – and get an answer in less than a second?
Whether it's about medical advice, purchases, investments or almost any human endeavor that involves making decisions based on vast amounts of data, IBM (NYSE: IBM) thinks it has the answer in its Watson supercomputer.
Now the company wants to be able to offer the power of Watson to companies, organizations, and yes, individuals.
Related: IBM Wants to 'Watsonize' the World
More importantly, the revolution has already begun. IBM CEO, Ginni Rometty, at Fortune Magazine's Powerful Women conference October 16 discussed medical uses for Watson currently underway.
Rometty said that right now IBM and the University of Texas MD Anderson Cancer Center are in a partnership to find a cure for leukemia using Watson's ability to assimilate vast amounts of data and treat the information in a lightning fast, but human-like way.
According to Rometty, two new versions of Watson are in the pipeline that will further enhance Watson's ability to help humankind. Watson 2.0 will be able to scan pictures, including X-rays and interpret them. Watson 3.0 will have the ability to debate and reason.
While medical research continues and IBM's 3000 research PHDs work on more advanced versions of Watson, others in the company are (and have been) seeking ways to personalize the capability of cognitive computing to assist with everyday decision making.
Should Apple (NASDAQ: AAPL)'s Siri and Google (NASDAQ: GOOG)'s Now be looking over their collective (figurative) shoulders? Maybe.
In May, BGR reported that IBM was getting close to shrinking Watson down to smartphone size. IBM said it would start the move to smartphones by collaborating with several companies, including ANZ Bank, Nielsen (NYSE: NLSN), Celcom, IHS (NYSE: IHS), and Royal Bank of Canada (NYSE: RY) to provide web-based "Ask Watson" customer service. IBM indicated this would happen in months.
Eventually, according to IBM spokeswoman, Katharine Frase, "A guy could say into his phone, 'Here's where I am and here's what I see,' lifting it up to take in images of the environment." Watson would take it from there.
At the time of this writing, Jim Probasco had no position in any mentioned securities.
View Comments and Join the Discussion!
Posted-In: ANZ Bank Apple Ask Watson Celcom Fortune Magazine Ginni RomettyTech Media Best of Benzinga