Why is AT&T Selling Its Cell Towers?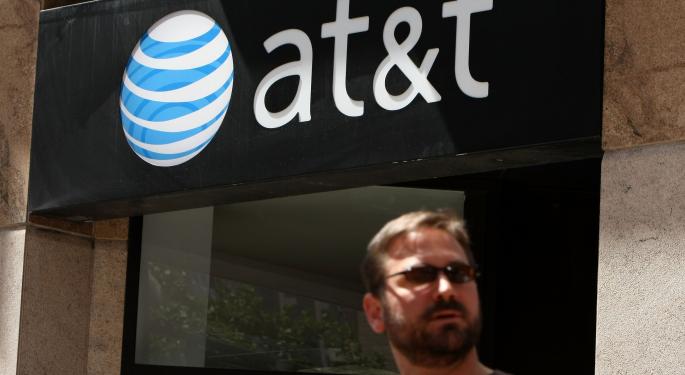 On Sunday, Crown Castle (NYSE: CCI) announced that it had entered into a definitive agreement with AT&T (NYSE: T) where the company will acquire the rights to about 9,700 of AT&T's towers for $4.85 billion in cash.
Under the agreement, Crown Castle will have the exclusive right to operate and lease the AT&T towers for about 28 years. The company will have the option to purchase the towers at the end of the lease terms for an aggregate option payment of about $4.2 billion.
Crown Castle is the largest US provider of wireless infrastructure with 40,000 towers--50 percent located in the top 50 US markets. About 50 percent of the acquired AT&T towers are also located in the top 50 markets.
The news isn't unexpected. Last month, AT&T said that it was exploring the sale of its towers but didn't seem confident that it could reach a deal. Late last weekend and into Saturday, rumors circulated that the company reached an agreement culminating with Sunday's official announcement.
Related: Crown Castle to Acquire Rights to 9,700 AT&T Towers for $4.85 Billion in Cash
Under the agreement, AT&T will lease space on the acquired towers for $1,900 per site per month with an annual increase of two percent. AT&T will also have the option to rent additional space on the towers for future use.
But why does AT&T want to get out of the tower business?
"This deal will let us monetize our towers while giving us the ability to add capacity as we need it," said Bill Hogg, Senior Vice President — Network Planning and Engineering, AT&T Services Inc. "And we'll get additional financial flexibility to continue to invest in our business, maintain a strong balance sheet and return value to our shareholders," he added.
In other words, AT&T would rather have the cash to deploy in other areas of its business. Others point out that the company might be attempting to diversify its risk, concentrate on what it does best, or take advantage of IRS depreciation rules.
There are plenty of reasons that AT&T would want to sell its towers that don't indicate any type of desperate need for cash. Other carriers, including Sprint (NYSE: S) and Verizon (NYSE: VZ) have made deals to offload some or all of their towers in the past and companies in various industries make similar deals in order to streamline operations.
Disclosure: At the time of this writing, Tim Parker was long Verizon.
Posted-In: AT&T Crown Castle Sprint VerizonNews Contracts Tech Best of Benzinga
View Comments and Join the Discussion!