Hold Your Carts; Analysts Say Holiday Shopping Will Be Cheapest in December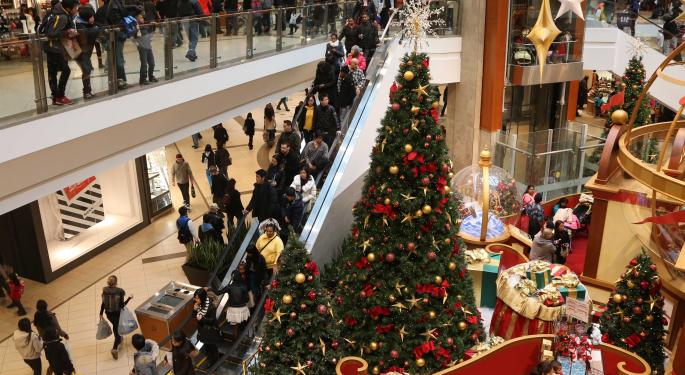 Holiday shopping season is starting to roll around, and retailers already have made their move.
Many popular shopping destinations such as Wal-Mart (NYSE: WMT) and Target (NYSE: TGT) have been printing their "hot toy" lists earlier each year in hopes the merchandise will sell out earlier -- so they won't have to give significant discounts near the end of the shopping season.
It's part of a yearly strategy by retailers, as they try "to create a sense of urgency that these toys are hot and may not be available later on, Mark LoCastro, PR manager at Dealnews, told NBC's Today Show web site.
Those retailers are also counting on consumers being tempted into finishing the holiday shopping early at full price in exchange for peace of mind. Those looking for big savings, on the other hand, try to capitalize on Black Friday (which falls on November 29th this year) and Cyber Monday (December 2nd) – two of the biggest shopping days of the year.
However, Dealnews.com analysed at the discount rates from last year and foundthe greatest amount of savings can be found after Black Friday and Cyber Monday, during the first two weeks of December.
According to their report, the "must have" toys from last year's holiday shopping season dramatically fell in price in December, with the "LEGO Ninjago Epic Dragon Battle set" and "Lalaloopsy Silly Hair doll" both dropping 27 percent in price, while another hot toy item, the "Furby doll," fell 26 percent.
The editors at Dealnews also say a shopper can save up to 37 percent on most toys that are not considered a "must buy" for the season.
The recent chaos in Washington regarding the shutdown and the debt ceiling, meanwhile, will make it even tougher for many retailers to sell their products before resorting to big price cuts. A survey by National Retail Federation showed 80 percent of consumers are aiming to spend less this holiday season than previously planned.
Related: Consumer Uncertainty Following Government Shutdown Expected to Affect Holiday Shopping Data
"We are dealing with a very challenging holiday season," stated the president of the Massachusetts Retailers Association, John B. Hurst. "Calendar-wise, it's very short, as short as it can be between Thanksgiving and Christmas, and consumer confidence continues to be on the negative side."
Posted-In: Black friday sales Cyber Monday DealNews holiday sales Target Wal-MartNews Retail Sales Best of Benzinga
View Comments and Join the Discussion!