Mobile Ad Spending Has Doubled So Far This Year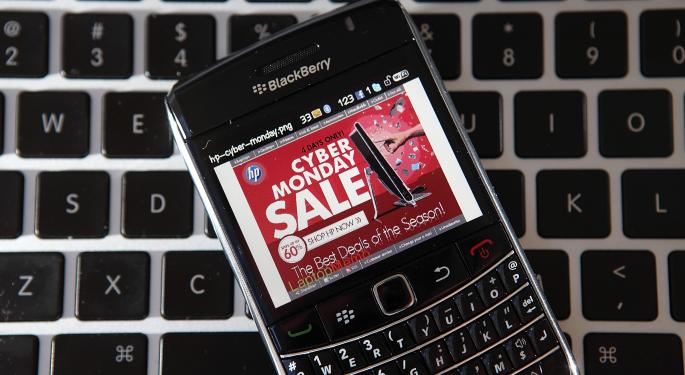 Spending for the first half of 2013 on mobile advertising totaled $3 billion.
It was $1.2 billion a year ago, according to the Interactive Advertising Bureau. This represents growth of 145 percent and was a significant contributor to the historic $20.1 billion brought in by Internet advertisers overall.
Speaking about the phenomenal increase in this segment, IAB President and CEO, Randall Rothenberg said, "Mobile advertising's breakneck growth is evidence that marketers are recognizing the tremendous power of smaller screens."
The Wall Street Journal said this unprecedented growth in mobile ads demonstrates the fact that advertisers have become convinced there's money to be made in a space in which consumers are increasingly spending more time looking at smartphone and tablet screens.
This was not always the case. In addition to technological hurdles and the inability of advertisers to measure their audience, there has been an ongoing belief that customers are annoyed by the presence of ads on smartphone and tablet screens.
The technology is still evolving and the jury on consumer "ad annoyance" is still out, but the sheer size of the potential audience and the time consumers spend actively using their devices has made this a market "too big to ignore."
So said Gail Tifford, senior media director for Unilever (NYSE: UL). With popular consumer brands like Dove soap, Vaseline and Slim-Fast, Unilever it expected to triple its mobile ad spending this year. An early entry into mobile advertising, Unilever was one of the first major corporations to subscribe to Apple (NASDAQ: AAPL)'s mobile-ad service, iAds when they first arrived on the scene several years ago.
Unilever isn't alone. Snack maker, Mondelez (NASDAQ: MDLZ), which sells Nabisco cookies and Trident gum said its mobile ad campaign on Facebook (NASDAQ: FB) for Nilla Wafers cookies increased retail sales 13 percent in July. That's a lot of cookies.
Related: Facebook's Future Lies in Mobile Advertising
Mondelez told The Wall Street Journal it would devote 10 percent of its entire global marketing budget to mobile in 2013.
This makes companies like Facebook, Twitter and Google (NASDAQ: GOOG) very happy.
Laura Desmond , chief executive officer of Starcom MediaVest said, "Consumers have been embracing mobile for the past three years and marketers are just catching up."
Some are catching up with a vengeance. Google will capture nearly half of the U.S. mobile ad market this year according to eMarketer. By 2015, eMarketer said, the company will surpass 50 percent of all U.S. mobile ads. Facebook, a distant second, is will far ahead of other competitors and will have more than 15 percent of the market this year.
As to the "others," Mondelez senior vice president of marketing strategy and communications, Dana Anderson urged them to "get in the game."
"Marketers who wait to jump into the mobile pool until the last minute," Anderson told The Wall Street Journal, "will find their competitors swimming like Michael Phelps while they're wearing water wings in the shallow end."
At the time of this writing, Jim Probasco had no position in any mentioned securities.
Posted-In: Apple Dana Anderson Dove Facebook Gail Tifford GoogleWall Street Journal Media Best of Benzinga
View Comments and Join the Discussion!