These Four Story Stocks Got Beat Up Tuesday (TSLA, LNKD, NFLX, FB)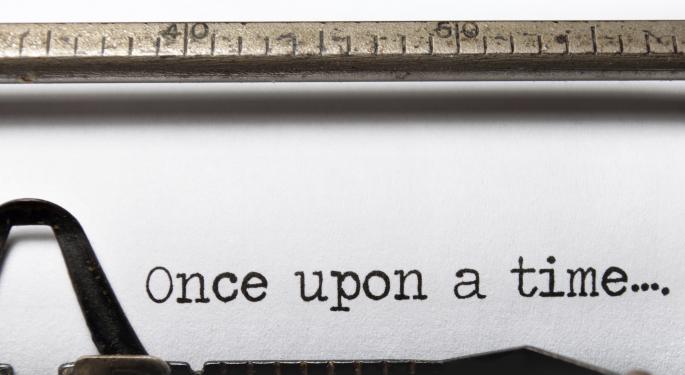 Washington isn't doing Wall Street any favors. Between the government shutdown, debt ceiling bickering, and a whole lot of press conferences with enough drama to keep up with the Kardashians, investors are running scared.
The S&P 500 is only down about 2.3 percent since the government shut down but the VIX sits around 20 as investors scramble to hedge their positions. But the indices don't tell the story. A look at market breadth shows us that many of those high multiple, high volatility, story stocks took it on the chin Tuesday despite the S&P retreating only 1.2 percent.
Here are four large-cap storied names with the largest declines Tuesday. The news, according to market watchers, is that investors are heading for the sidelines and that means getting as far away from the risk-on stocks as possible.
Tesla (NASDAQ: TSLA)
After last week's fire and coinciding decline of about 10 percent, Tesla was seeing buying interest from value investors. That all changed Tuesday when the stock finished the day down 4.5 percent.
Automakers didn't have a good day either but in the case of Tesla, it's hard to make a case for holding a stock with a triple-digit multiple when the government and "nuclear bomb" are used in the same sentence by Warren Buffett.
Netflix (NASDAQ: NFLX)
Tesla makes cars; Netflix rents movies and produces original programming that steals major industry awards from big-budget studios but the stocks look surprising similar. Both have triple digit multiples to go with their triple-digit percentage gains over the past year and both get tossed aside like one of Taylor Swift's boyfriends at the first sign of trouble. The stock was down five percent Tuesday.
LinkedIn (NASDAQ: LNKD)
You have to respect LinkedIn. Unlike Zynga (NASDAQ: ZNGA) and the early days of Facebook (NASDAQ: FB), it's a social media stock that has quietly made money for its investors.
The stock is up 140 percent since its IPO but today investors collectively said, "I'm not ready for a relationship right now." With its triple-digit P/E of more than 800, "the juice ain't worth the squeeze" in this environment.
Facebook
Speaking of Facebook, it takes the crown for the storied stock with the largest decline Tuesday. It was down nearly seven percent but let's give it a little credit. It wasn't too long ago that it seemed like CEO Mark Zuckerberg might have to exile himself Edward Snowden-style as the stock refused to gain any ground.
All of that changed, though, as the company presented quarterly results that showed that it found the formula for monetizing mobile. It was due for a selloff so let's not chastise Zuck. Save that for Washington.
Disclosure: At the time of this writing, Tim Parker was long Tesla.
Posted-In: Facebook LinkedIn Netflix Tesla WashingtonNews Econ #s Tech Best of Benzinga
View Comments and Join the Discussion!