Adobe Security Breach Affects 2.9 Million Users; Are Investors Aware?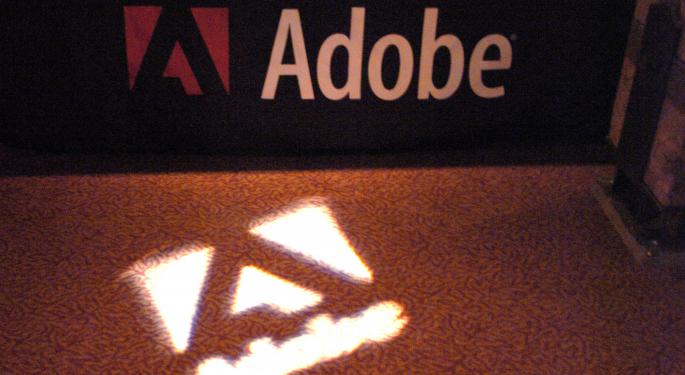 Investors seem to be oblivious to the fact that Adobe (NASDAQ: ADBE) has encountered a massive security breach.
On Thursday, the company admitted that its security team had discovered that an unspecified number of "sophisticated attacks" had occurred on Adobe's network. Through those attacks, hackers were able to illegally access information from 2.9 million customers, including:
Encrypted credit and debit card numbers.
Expiration dates.
The names of those credit and debit cardholders.
Other (unspecified) information relating to customer orders.
In a statement published on Adobe's official blog, the company said that it is "working diligently" internally and externally with partners and law enforcement to address the incident.
Not much else is known about the attacks, but Adobe said that it does not believe that the attackers were able to remove decrypted credit or debit card numbers from its systems.
Thus, users' purchasing information should be safe.
Related: Adobe Tempts Users with Forbidden Fruit, Could Take Legal Action if You Bite
Password Reset
To ensure that users' data doesn't fall into the wrong hands, Adobe has chosen to reset "relevant" customer passwords. The company said that it will e-mail users if their ID and password were involved in the attack, and if the password needs to be changed.
"We also recommend that you change your passwords on any website where you may have used the same user ID and password," Brad Arkin, Adobe's Chief Security Officer, wrote in a blog post.
While security professionals advise against it, consumers frequently use the same password across multiple accounts and services because one password is easy to remember. Apple (NASDAQ: AAPL) and other companies are trying to eliminate the need for passwords, but it could take years before they are obsolete.
The Big Picture
Adobe made its billions (and became a household name) by developing packaged software. After enduring years of piracy -- Photoshop is one of the most popular downloads on BitTorrent -- the company has decided to become a service provider.
While it may still produce some boxed software, most product updates will only be available to those who subscribe to Adobe Creative Cloud.
This is why investors should pay attention to this and other Adobe security breaches.
The company has struggled to keep Flash -- a simple plug-in -- safe from hackers.
In February, Adobe issued an emergency update after discovering two security holes.
Additional problems were discovered before the month was over, prompting Adobe to issue another patch.
If Adobe could not keep Flash users safe, and if the company is unable to build a safe and secure cloud service, why aren't investors taking notice?
As of this writing, shares of Adobe are up more than one percent.
Disclosure: At the time of this writing, Louis Bedigian had no position in the equities mentioned in this report.
Louis Bedigian is the Senior Tech Analyst and Features Writer of Benzinga. You can reach him at louis(at)benzingapro(dot)com. Follow him @LouisBedigianBZ
Posted-In: Adobe Adobe Creative Cloud Brad Arkin PhotoshopNews Tech Best of Benzinga
View Comments and Join the Discussion!