Restaurant Stocks Suffer As Shutdown Continues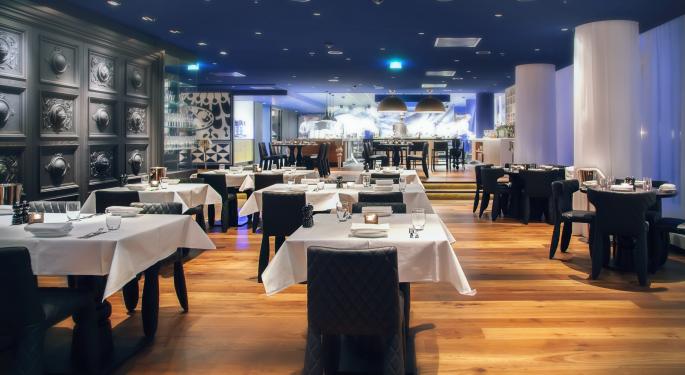 QSR predicted it. Wall Street apparently confirmed it. The government shutdown is hurting restaurants, and as a result, restaurant stocks.
Leading decliners at noon on Wednesday were Frisch's (NYSE: FRS), down more than four percent, Brinker International (NYSE: EAT) down almost two percent, Yum! Brands (NYSE: YUM) off by 1.5 percent, Carrols (NASDAQ: TAST) down 1.3 percent, and McDonald's (NYSE: MCD) off 1.2 percent.
QSR admitted that the economic implications of a government shutdown – including impact on the quick serve restaurant industry – depend on the length of the event. The website did point out that during the last government shutdown in 1995, government output was reduced by $4.6 billion during the fourth quarter, and by $1 billion during the first quarter of 1996, according to the U.S. Bureau of Economic Analysis.
CNN quoted Moody's analyst, Brian Kessler, who said if the current shutdown lasts three or more weeks, it will lead to "significant economic damage," potentially reducing the GDP by 1.4 percent for the quarter.
The quick serve restaurant industry is already in decline. A lengthy shutdown would only make things worse. The National Restaurant Association's August Restaurant Performance Index showed a decline for the third consecutive month in a report released Sept. 30.
Cause and effect are simple to follow. With about 800,000 government employees off the job, they are far less likely to eat out. First of all, they are home – and can eat there. Second, they don't know how long it will be before they get paid or whether back pay will be included.
In addition, restaurant owners looking to expand are not able to get government loans. The longer this goes on, the worse it will be on the economy, especially in terms of hiring.
Although the Food Safety and Inspection Service will continue its safety-related activities, according to USA Today, the agency's inability to investigate violations quickly and completely could have an impact.
In addition, the FDA has suspended routine food safety inspections, limiting its activity to what it terms "high-risk recalls."
Wall Street, as a general rule, doesn't like government shutdowns. In 1995, stocks dropped 3.7 percent overall during the event. It's not surprising then, that the market has responded in similar fashion this time around.
At the time of this writing, Jim Probasco had no position in any mentioned securities
Posted-In: August Restaurant Performance Index Brian Kessler Brinker International CarrolsNews FDA Events Media Best of Benzinga
View Comments and Join the Discussion!