China's Video Game Approval Could Be Worth Billions To Sony, Microsoft And Nintendo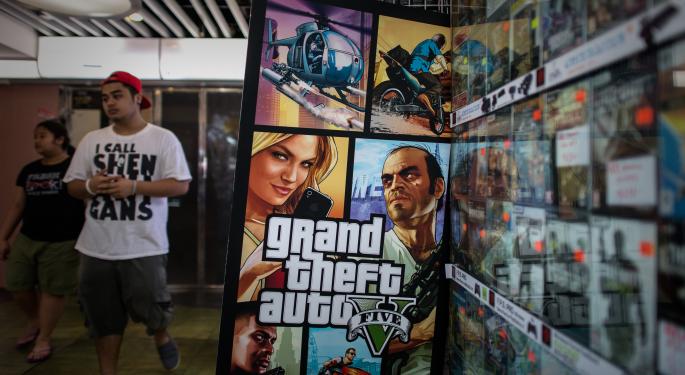 In January, China Daily USA reported that China might lift its ban on the sale of video games.
"We are reviewing the policy and have conducted some surveys and held discussions with other ministries on the possibility of opening up the game console market," an unnamed source from the Ministry of Culture told China Daily USA.
Critics said the ban reversal was unlikely to occur. Eight months later, it seems that the critics were wrong and that the original report was correct.
According to The Next Web, the Chinese government has approved plans to lift the 13-year ban on the sale of video games.
Hoping to cash in on the deal before it was formally announced, Microsoft (NASDAQ: MSFT) took action this week when it announced a deal with BesTV, a Shanghai media giant. According to Polygon, the two companies will develop a new game and "streaming entertainment" device for the Chinese market.
Related: Microsoft Skips Games In First Xbox One Promo
Microsoft could also bring its next-generation game console, Xbox One, to China. Even the eight-year-old Xbox 360 could prove to be valuable to Chinese consumers, who may not have had the chance to play it until now.
In order to sell video game software and hardware in China, foreign developers might be required to set up a domestic operation in the Shanghai free-trade zone. All game consoles sold may have to be manufactured in China, but there do not appear to be any restrictions on the importation of software.
In any case, by forming a joint venture with BesTV, Microsoft should be able to enter the Chinese market sooner than later.
Sony (NYSE: SNE) and Nintendo (OTC: NTDOY) have not announced any plans for China, but they are likely to follow Microsoft's lead. Both companies have a huge catalogue of games and hardware (old and new) that could be very attractive to Chinese consumers.
Related: Nintendo Drops Wii U Price, Unveils 2DS Handheld Game System
Assuming there are no restrictions on the import of software, Nintendo could release Wii U in China and flood the console with dozens of popular games from the original Wii (which was not sold in China). Unlike Sony's PlayStation 4 and Microsoft's Xbox One -- which are not backwards compatible with games from PlayStation 3 and Xbox 360 -- Wii U is backwards compatible with games from the original Wii. That could make the Wii U very appealing to new consumers who want a massive, high-quality game lineup from day one.
There are also a plethora of older consoles (PlayStation 2, GameCube and the first-generation Xbox) and handhelds (Nintendo 3DS, Nintendo DS, Game Boy Advance, PlayStation Portable and PlayStation Vita) that console manufacturers could leverage.
Sony recently stopped manufacturing PlayStation 2 units, so that console is unlikely to be released in China. GameCube and Xbox have not been produced for several years.
But it is not a stretch to think that these companies will want to gain new sales by selling old games in China.
Instead of re-releasing old hardware, Sony might choose to focus on PlayStation 4 and the recently announced PlayStation Vita TV. The latter console is a set-top box that plays PS Vita games (cartridges and downloads) and PlayStation Portable games (download only). It can also stream a wide array of video services.
Next year Sony will launch an online game service for PlayStation 4 that will allow users to stream old PlayStation 3 games to the console for a flat monthly fee. The service is currently being targeted toward North American consumers, but it is expected to launch globally at some point in the future.
Disclosure: At the time of this writing, Louis Bedigian had no position in the equities mentioned in this report.
Louis Bedigian is the Senior Tech Analyst and Features Writer of Benzinga. You can reach him at louis(at)benzingapro(dot)com. Follow him @LouisBedigianBZ
View Comments and Join the Discussion!
Posted-In: BesTV China Daily USA Game Boy Advance GameCube MicrosoftNews Success Stories Tech Best of Benzinga