Amazon Quietly Unveils $229 Kindle Fire HDX, $379 Kindle Fire HDX 8.9"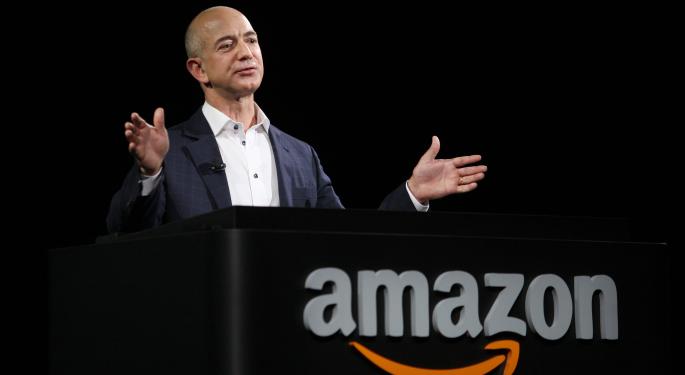 Instead of hosting a press conference with cool invitations and endless amounts of pre-show hype, Amazon (NASDAQ: AMZN) chose to unveil the next-generation Kindle Fire with a press release and a homepage announcement.
The introduction may have been quiet, but Amazon has been making quite a bit of noise this morning after unveiling two upgraded tablets: the seven-inch Kindle Fire HDX and Kindle Fire HDX 8.9".
Amazon has taken a cue from Google (NASDAQ: GOOG) and raised the starting price of the smaller model to $229. The 8.9-inch iteration starts at $379 for the Wi-Fi model, and jumps to $479 with 4G LTE from AT&T (NYSE: T) or Verizon (NYSE: VZ).
Meanwhile, last year's Kindle Fire HD has received a few minor tweaks and is now available for $139.
Those who don't want special offers (sponsored screensavers that appear on the lock screen) will pay $15 more for each unit.
All three tablets are available for pre-order today. The Kindle Fire HD will be released on October 2. The Kindle Fire HDX ships a few weeks later on October 18. The Kindle Fire HDX 8.9" will arrive on November 7.
Related: Amazon Kindle Fire Leak Points To Product Rehash
More Power, Higher Resolution
Both the Kindle Fire HDX and Kindle Fire HDX 8.9" come with improved displays.
The seven-inch model features a 1920 x 1200-pixel display with 323 ppi (pixels per inch). This is the same resolution as Google's Nexus 7, and is notably higher than Apple's (NASDAQ: AAPL) iPad Mini, which has a resolution of 1024 × 768 pixels at 163 ppi.
The 8.9-inch edition ups the ante with a resolution of 2560 x 1600 pixels at 339 ppi, which is higher than the resolution of the fourth-generation iPad (2048 × 1536 pixels at 264 ppi).
Amazon claims that both devices provide "perfect color accuracy (100 percent sRGB)."
The Kindle Fire HDX has been equipped with a 2.2 GHz quad-core Snapdragon 800 processor from Qualcomm (NASDQ: QCOM), along with a new Adreno 330 GPU and 2GB of RAM. Amazon said that the device will deliver 11 hours of battery life for normal use and 17 hours for those who are only reading books.
Qualcomm provided the same processor for the 8.9-inch version, which is supposed to deliver 12 hours of battery life (or 18 hours when the device is only used for reading).
Amazon has tweaked its X-Ray feature to deliver music information (find out which song is playing during select shows) and lyrics (which will appear line-by-line for some songs). X-Ray for Movies and TV has been tweaked with trivia and character back stories.
Prime Instant Video users will now be able to download videos and watch them without an Internet connection. This a notable change from the format used by Hulu and Netflix (NASDAQ: NFLX), which do not allow users to download videos.
The Kindle Fire HDX 8.9" also features a new magnesium unibody and molded glass-nylon alloy that has allowed Amazon to develop a lighter and sturdier tablet. At 13.2 ounces, it is 34 percent lighter than the first-generation Kindle Fire HD 8.9".
Hoping to one-up the iPad Smart Covers, Amazon has developed a new Origami Case that can bend in unique ways for a multitude of standing positions.
Related: Amazon Customers Could Receive $3 Refund On Select Kindle Books
The Tablet For Novices
Despite the many tweaks, Amazon has decided to focus its attention on a new feature called Mayday.
When a user presses the "Mayday" button (a white icon that appears on the top of the screen), the HDX will launch a live video chat with a customer service representative to assist with any problems the user may have. The rep can walk users through a problem, highlight things and show them how to do something (ex: how to turn on FreeTime), or perform the task for the user.
Amazon claims that this feature -- which will be offered exclusively on the Kindle Fire HDX (both sizes) -- is available 24 hours a day and 365 days a year.
Amazon has already created three different commercials to promote Mayday.
Disclosure: At the time of this writing, Louis Bedigian had no position in the equities mentioned in this report.
Louis Bedigian is the Senior Tech Analyst and Features Writer of Benzinga. You can reach him at louis(at)benzingapro(dot)com. Follow him @LouisBedigianBZ
View Comments and Join the Discussion!
Posted-In: Amazon Amazon Prime AT&T HDX Hulu Kindle Fire HDNews Tech Best of Benzinga