BlackBerry Workforce May be Cut Up to 40 Percent (BBRY)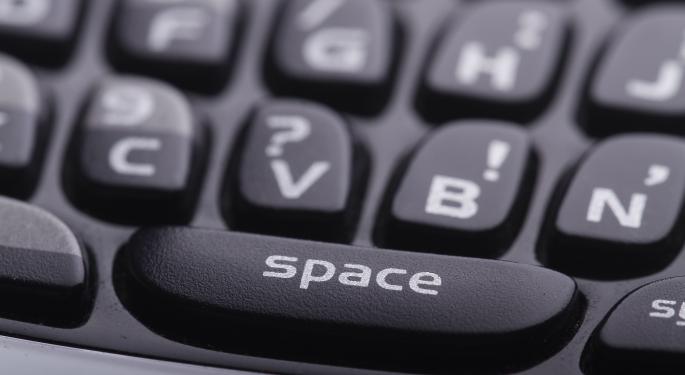 Things are not going well at BlackBerry (NASDAQ: BBRY).
Everybody knows that. The company is getting ready to cut its workforce by as much as 40 percent by the end of the year, according to The Wall Street Journal.
As of March, BlackBerry had 12,700 employees. Under the worst-case scenario, by January that number will be 7600, give or take.
BlackBerry has to shrink operations to account for the fact it is no longer a dominant player in the smartphone market. According to The Wall Street Journal, two years ago the company had 17,000 workers and 14 percent of the U.S. smartphone market. That has shrunk to less than three percent lately.
CEO Thorsten Heins began reducing costs at the company last year. The goal was to cut $1 billion in expenses, mostly through layoffs and plant closings.
Despite these efforts, BlackBerry has continued to show losses. Revenue slid 40 percent to $11 billion in 2012 ending with a net loss of $646 million. This year in the quarter ending June 1, the company had an $84 million loss along with the loss of four million users. The company does not plan to disclose total subscriber numbers when it reports next week.
In an effort to stop the bleeding, BlackBerry announced that its proprietary messaging system, BBM, would be available to iPhone and Android smartphone users by this weekend. The move, in the form of a free app, robs BlackBerry of exclusivity but creates an asset that could, in theory, be spun off and sold as a separate entity. BBM has 60 million monthly active users.
The draw of BBM is that it allows users to send messages to groups of friends without using up text messages. Analysts, however, say the move might be too late to help BlackBerry in the face of other similar apps like Kik and WhatsApp.
Ross Rubin, principal analyst at Rectile Research, told ABC News, "If it's something they should have done earlier, it is pretty far down the list of things they should have done earlier,"
Meanwhile, in a press release Aug. 12, BlackBerry said it had formed a committee to explore a series of "strategic alternatives" including partnerships, joint ventures, or even an outright sale of the company to another party.
Related: SLIDESHOW: Five Companies That Could Buy BlackBerry
Forbes quoted Nomura analyst Stuart Jeffrey who said, "It's a struggle to see who might buy BlackBerry given the ongoing turnaround challenges."
Kevin Stadtler, manager of Stadtler Capital opined that BlackBerry could be bought out by management or a private equity fund. A private equity buyer, Stadtler said, "could be far more aggressive than management have been."
Other potential suitors mentioned by Forbes include Cisco (NASDAQ: CSCO), IBM (NYSE: IBM), or Salesforce (NYSE: CRM). Stadtler said he thought Samsung (OTC: SSNLF) might be interested in BlackBerry's patent portfolio.
Analysts at UBS suggested a potential acquisition price of $10 a share according to Forbes.
At the time of this writing, Jim Probasco had no position in any mentioned securities.
View Comments and Join the Discussion!
Posted-In: Android BBM BlackberryM&A News Events Tech Media Best of Benzinga