Google Aiming to Extend Human Life With Calico (GOOG)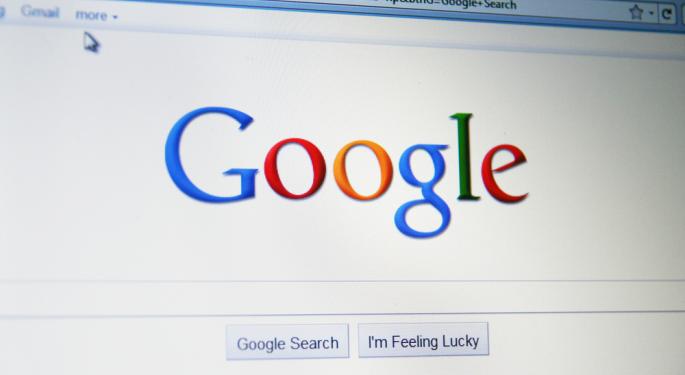 Google (NASDAQ: GOOG) announced the creation of Calico – whose goal is to "generally improve people's lives." Many details on Calico are being kept under wraps, stating the project is still in its early stages.
The Google+ post made this Wednesday by the Google CEO Larry Page indicated that Calico will be observing the issues in healthcare and biotechnology. "These issues affect us all—from the decreased mobility and mental agility that comes with age, to life-threatening diseases that exact a terrible physical and emotional toll on individuals and families. And while this is clearly a longer-term bet, we believe we can make good progress within reasonable timescales with the right goals and the right people."
The company will be headed by Arthur Levinson, a former CEO of biotech company Genentech and the current chairman of Apple (NASDAQ: AAPL). Many wonder if Apple will be working hand-in-hand with Google on the healthcare and biotech venture or if Levinson's position in Calico will cause a conflict of interest.
Calico most likely is not an investment that will net immediate payoffs in Google's current Internet-focused business model. Its 20, 60 and 100 year payoffs are a hard sell to current investors and shareholders.
Sources seem to indicate that Calico will start out as a small venture and will focus on developing technology and research. The Google+ announcement clarifies that Calico is "very small by comparison to our core business."
Despite its modest launch, Google seems to have grand plans for Calico in the future. In an interview with Time, Page displayed his intent for Calico to move beyond modern concerns of health and well-being.
"Are people really focused on the right things? One of the things I thought was amazing is that if you solve cancer, you'd add about three years to people's average life expectancy," Page said. "We think of solving cancer as this huge thing that'll totally change the world. But when you really take a step back and look at it, yeah, there are many, many tragic cases of cancer, and it's very, very sad, but in the aggregate, it's not as big an advance as you might think."
Page announced that more information on Calico will be released in the press release and Levinson, in time, will provide a significant update.
View Comments and Join the Discussion!
Posted-In: Arthur Levinson Calico Genentech larry pageNews Management Tech Best of Benzinga