Morgan Stanley Estimates Huge iPhone Sales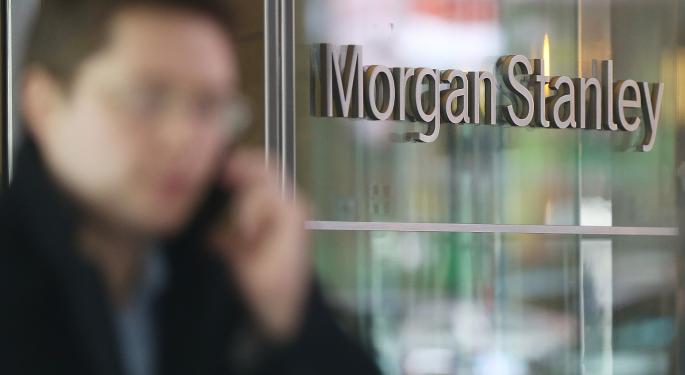 When Apple (NASDAQ: AAPL) or just about any other tech company announces a new product, the internet is flooded with reports of how disappointing the new product is.
Influential tech bloggers pick it apart noting details that may or may not matter to the average consumer, and inevitably, that spills over to the water cooler where we hear even more opinions about how companies like Apple have lost their edge.
What's worse, investors may make decisions based on that media noise. That has certainly happened in the case of Apple. After the announcement, the stock sold off 11 percent but the successful investors, (love him or hate him) like Carl Icahn, know that the way to make decisions is by looking at real numbers.
Take Wednesday's research note from Morgan Stanley (NYSE: MS). The firm has a proprietary method of analyzing web chatter in multiple countries using Google (NASDAQ: GOOG) Trends called the AlphaWise Smartphone Tracker.
It estimates that in the 2013 calendar-year third quarter (Apple's fourth quarter) the company will likely sell 34.5 million iPhones—11 percent higher than Morgan's forecasted number of 31 million and 28 percent higher than the 26.9 million sold in the same quarter of 2012.
Related: What's With All the Tech Company Logo Changes?
The note also addressed the speculation that Apple's lack of a press release announcing iPhone pre-order sales meant anything. The authors said that since the 5S wasn't available for pre-orders, a press release would essentially be meaningless.
"Importantly, our tracker shows a 15% Q/Q increase in iPhone shipments in C3Q13, in-line with the 16% Q/Q uptick in C3Q12 when iPhone 5 launched and representing healthy demand."
The latest AlphaWise report included data collected through September 15 and includes the United States, UK, Germany, France, China, and Japan. The iPhone event took place on September 10 and pre-orders began on September 13 meaning the latest data set does include the 5S and 5C sentiment.
The same research note found that the Samsung (OTC: SSNLF) Galaxy phones will likely come in well ahead of consensus as well. AlphaWise suggests sales of 47 million units compared to its prior consensus of 45 million units.
Of course, the Morgan Stanley note represents estimates and those, like much of the early reviews, should be considered cautiously but the wise investors know that when you move away from short-term trades, investing is still a numbers game and it's hard to argue that Apple's numbers are solid.
Disclosure: At the time of this writing, Tim Parker was long Apple.
Posted-In: Apple Google iPhone 5S Morgan Stanley SamsungNews Retail Sales Tech Best of Benzinga
View Comments and Join the Discussion!