Market Wrap For Tuesday, September 10: Once Again, China Moves Markets Higher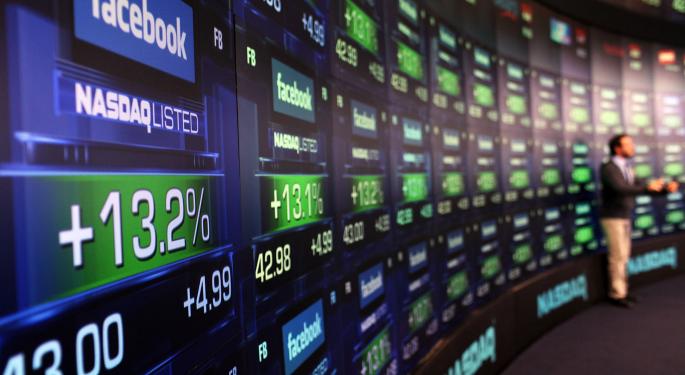 The day kicked off higher and continued to dive forward, marking the sixth straight day of gains. After struggling in August, the equities have recovered almost all lost value.
Major Indexes
The Dow rose 127.86 points, or 0.85 percent to close at 15,190.98.
The S&P 500 added 12.28 points, or 0.74 percent to close at 1,683.99.
The Nasdaq gained 22.84 points, or 0.62 percent to finish the day at 3,729.02.
The Russell 3000 rose 6.69 points, or 0.67 percent to end at 1,008.41.
Top Stories
At a product launch today Apple unveiled two new phones, the 5C and 5S are set to hit stores September 20. As rumored, the 5C is a low cost phone, starting $99 with a contract. The 5S will have major hardware improvements and is expected to be twice as fast as the previous iPhone.
After China announced strong export data yesterday, more stellar numbers came out today. Industrial production for August rose 10.4 percent year over year sending domestic futures soaring.
Syria continues to be a top headline as traders cautiously await word from capitol hill concerning United States intervention.
Stock Movers
Five Below (NASDAQ: FIVE) rose 17.18 percent to $48.09 after the company reported strong fiscal second-quarter results.
Tuesday Morning (NASDAQ: TUES) jumped up 9.68 percent to $13.94 after the company appointed Jeffrey Boyer as chief administrative officer and chief financial officer.
SolarCity (NASDAQ: SCTY) gained 22.38 percent to move to $36.58 after the company announced a deal with direct energy this morning.
Neurocrine Biosciences (NASDAQ: NBIX) were down 29.70 percent to $11.74 after the company reported Phase IIb results Of VMAT2 Inhibitor NBI-98854 for treatment of tardive dyskinesia.
Urban Outfitters (NASDAQ: URBN) was down 10.21 percent to $38.35. William Blair cut its Q3 earnings view for Urban Outfitters to 45 cents.
Volume and Volatility
Volume was down today, despite little volatility in the markets. 100 million shares of the SPDR S&P 500 ETF (NYSE: SPY) traded today, compared to the ten day average of 116 million.
Volatility was also down with the VIX index dropping 6.65 percent on the day to 14.59.
Global Markets
Asian markets flew higher last night on the strong Chinese data. The Shanghai index rose 1.15 percent with Hong Kong's Hang Seng up 0.99 percent. Japan's Nikkei rose 1.54 percent.
Europe also moved higher today. The Euro Stoxx index, which tracks 50 blue chips gained 1.9 percent, London's FTSE rose 0.82 percent, and France's CAC surged 1.89 percent.
Commodities
Crude oil dove lower with WTI and Brent down 2.04 percent to $107.29 and $111.40 at last check. Gasoline futures also moved more than two percent lower today to $273.98.
The metal complex moved down today with gold futures down 1.54 percent to $1,365.30. Silver down 2.77 percent to end the day just above $23. Copper and platinum fell 0.38 and 0.69 percent, respectively.
Despite fossil fuels and metals falling, agricultural commodities had an upbeat day. Corn, wheat, and cocoa rose 1.19 percent, 0.82 percent, and 0.63 percent, respectively.
Currencies
The Greenback picked up a bit of value Tuesday; the PowerShares ETF (NYSE: UUP) that tracks the value of the dollar versus a basket of foreign currencies rose 0.05 percent heading into the close.
The closely watched EUR/USD pair rose 0.11 percent and the GBP/USD group added 0.24 percent. Other big movers for the day include the USD/JPY which rose 0.74 percent and the USD/ILS (Israeli Shekel) which fell 0.81 percent.
Follow Luke on twitter @LukeJacobi. Contact him at luke@benzingapro.com.
Posted-In: News Emerging Markets Commodities Forex Global Econ #s Economics After-Hours Center Best of Benzinga
View Comments and Join the Discussion!