Amazon Denies Rumors of a Free Smartphone – For Now (AMZN)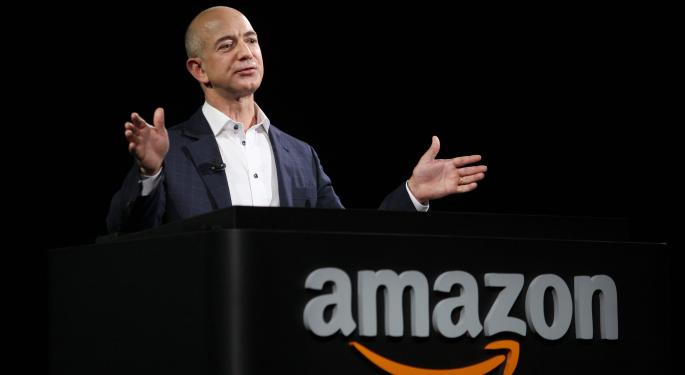 Despite reports like the one from Jessica Lessin on Friday indicating Amazon.com (NASDAQ: AMZN) planned to offer a free smartphone this year, Amazon said the rumors were not true according to Gizmodo.
The company said it has no plans to launch a phone. Furthermore, if it ever does offer a phone, it would not be free.
As Gizmodo pointed out, Amazon's denials do more to muddy the waters than anything else. Company lines are usually constructed in a way that allows a significant amount of wiggle room.
Having "no intention" of releasing a phone this year is not the same as "will not." As for the "this year" stipulation, there's always "next year," less than four months away. In addition, anything more than zero technically qualifies as "not free." Ninety-nine cents, for example.
Releasing a denial with more holes in it than an expensive slice of genuine Swiss cheese is not unique to Amazon. What is unique to Amazon is the way the company has turned "loss leader" into a business model. If any company were going to hand out smartphones like Halloween candy, it would be Amazon.
In reporting on the original rumor of a free smartphone from Amazon, Slate noted Amazon's status as loss leader King but pointed to the Facebook (NASDAQ: FB) free phone flop as an example of just how disastrous free (or almost free) can turn out.
The Facebook phone launched with an initial price of $99, which quickly became 99 cents. Even at that "practically give away" price point, HTC managed to get very few takers.
Speculation from The Verge suggested that at the end of the day Amazon might eventually offer a phone at a ridiculously low price, without a traditional wireless contract, and including Amazon's forked version of Android. That version does not include Google (NASDAQ: GOOG) services and is designed to encourage customers to rely on Amazon's content – something that clearly fits Amazon's practices with Kindle.
Meanwhile, the original notion that Amazon plans to make its entry into smartphones "disruptive" is alive and well. All Amazon has said so far is that it would not be this year and it would not be free.
As far back as 2012, Innovation POV used Amazon's entry into the tablet market as a model for the company's potential future launch of a smartphone. The Kindle strategy was simple. Offer a low-priced device and fill it with digital media at a profit.
Related: Did Barnes & Noble's Nook Just Become a Kindle Clone?
As others, like Apple (NASDAQ: AAPL) relax subsidies in an effort to increase margins, Amazon is poised, once again, to enter the smartphone space with a low-priced (or free) smartphone designed to encourage consumers to buy Amazon-branded content.
The strategy is pure "Amazon." It worked before. It will likely work again.
At the time of this writing, Jim Probasco had no position in any mentioned securities.
View Comments and Join the Discussion!
Posted-In: Amazon.com Android Apple disruptiveNews Rumors Events Media Best of Benzinga