Microsoft In Damage Control Mode With Xbox One? (MSFT)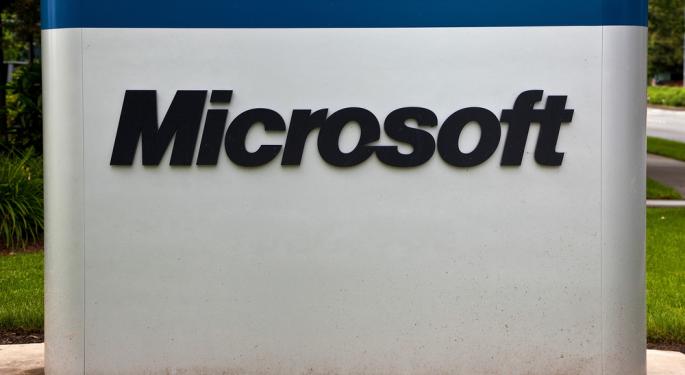 Microsoft (NASDAQ: MSFT) is still busy trying to clean up what became a series of decisions that left its long-time faithful group of gamers livid and turning their sites on rival, Sony (NYSE: SNE)'s upcoming PlayStation 4.
At the GameStop (NYSE: GME) Expo this past weekend, Microsoft took a more humble approach while hyping its upcoming Xbox One launch—a clear sign that the company understands that right now, it's about mending fences rather than marketing gimmicks.
There were no celebrities, giant LCDs with cool videos, or Cirque de Soleil to be found. (Remember when Cirque de Soleil introduced the Kinect?)
Instead Larry "Major Nelson" Hryb, Microsoft's Xbox Live programming director, took questions from the crowd in what sounded like a group therapy session. Answers like, "Everybody at Xbox is a gamer. It's not like we just show up, do our work and go home. We want to make this the best game system that you are going to own for the next 10 years," were the tone of the day. These same types of presentations will reportedly take place in cities across the nation.
Related: SLIDESHOW: 5 Cell Phone Associated Stocks That Won't Give In
In June, Microsoft announced that all games running on the Xbox One would have to check in on the internet every 24 hours. This angered users who would no longer be able to trade-in and buy used games. Microsoft was also criticized for alienating certain populations like those living in rural areas and soldiers deployed in areas without internet service. Soon after, the company reversed course after large-scale customer rebuke.
In related news over the weekend, Microsoft also announced that it was making its Xbox Music streaming service available for free on the web even for people not using Windows 8. This announcement is more proof that Microsoft is trying to create an ecosystem similar to Apple (NASDAQ: AAPL) instead of being seen as only a software maker.
Hopefully, these two developments will counteract a week that Microsoft might want to forget. Last week, the company announced that it was purchasing Nokia (NYSE: NOK) for $7.2 billion but investors showed their distaste for the acquisition by bidding the stock down seven percent in the past four trading sessions.
Disclosure: At the time of this writing, Tim Parker was long Apple.
Posted-In: Apple gamestop Microsoft Nokia PlayStation 4 SonyNews Tech Best of Benzinga
View Comments and Join the Discussion!