More Proof That Facebook Wants To Look More Like Twitter (FB)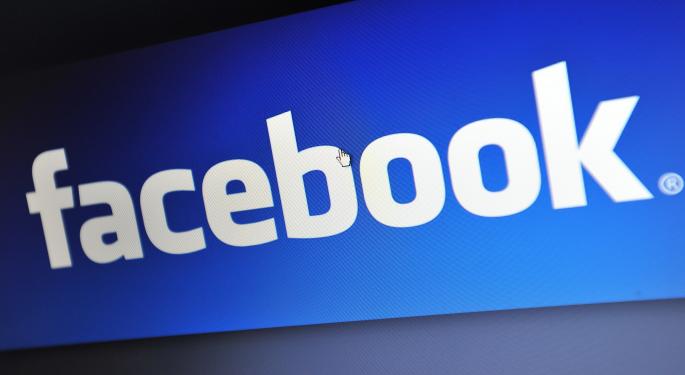 Should we break out the, "imitation is the highest form of flattery" line or is it just Facebook (NASDAQ: FB) trying to win back users who have a little less "like" for it and a little more for Twitter?
AllthingsD reported Monday that Facebook unveiled an API that creates two data feeds that allow a select few media outlets to pull real-time feeds on trending topics.  In case you're not up on your tech speak, an API, or application programming interface, allows software applications to interface with each other.
In this case, Facebook is giving access to CNN, BuzzFeed, NBC, and Slate. Let's say that CNN is covering Apple (NASDAQ: AAPL)'s much anticipated event tomorrow. If all it did was publish traditional stories, it would miss out on the glut of people who want to know about the event as it happened and read other peoples' reaction to the news.
One easy way to do that with little effort on its part is to embed a social media feed like Twitter. Facebook hasn't had that option until now.
Related: Could Google Glass Be The Death of Facebook
Tech companies release APIs about as often as politicians disagree so a new Facebook API isn't front page news but what it represents is catching the eye of an increasing amount of industry watchers.
For a long time, Twitter looked like the brother that resided in the shadow of big-brother Facebook. Because it only allows 140 characters, Twitter had an early reputation of a platform full of, "I had pancakes for breakfast," content.
As Facebook started stuffing its site with ads and other monetization initiatives, and the teen demographic's parents became just as active as they were, Twitter grew. Also helping Twitter, the younger demographic turned to the platform as texting, which is often well under 140 characters, became more commonplace.
Today, Twitter has the momentum. Nearly half of all twitter users are under the age of 34 compared to 30 percent on Facebook.
Facebook has taken notice and is looking, increasingly, like Twitter. Hashtags, embedded posts, and this new API are a few examples.
AllthingsD pointed out what Twitter users already know. If you want instant reaction to something that's going on in the world, you go to Twitter. Media outlets know it too. A quick look at all of Discovery Communications' (NASDAQ: DISCA) Discovery Channel reveal numerous shows that embed tweets into the programing and that's a market Facebook wants exposure to as well.
Disclosure: At the time of this writing, Tim Parker was long Apple.
View Comments and Join the Discussion!
Posted-In: Apple discovery communications Facebook twitterNews Tech Best of Benzinga