Market Wrap for Friday, August 30, 2013: Summer Ending in Turmoil?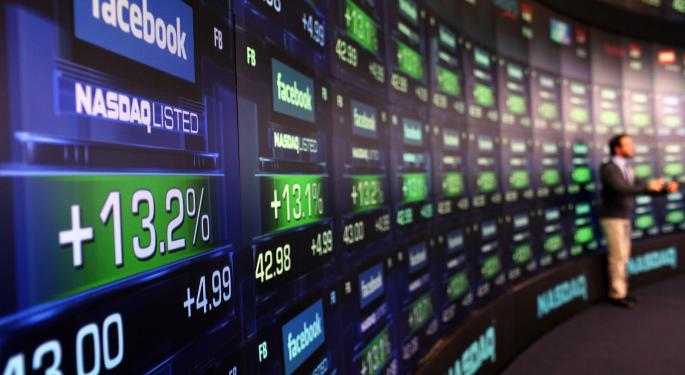 Markets are experiencing great instability these days. Economic activity is mixed; making it less certain of what the Fed will decide next month. Talks on warfare with Syria contributing to an extra pressure on market participants.
Major Movers
The Dow Jones Industrial Average down 33.26 points, or 0.22 percent closing at 14,807.69.
S&P 500 lost 5.40 points, or 0.33 percent ending at 1,632.77.
NASDAQ Composite declined by 30.43 points, or 0.84 percent ending at 3,589.87
Economy
Data on consumer spending and income does not inspire confidence for sustainable economic growth going into a fourth quarter, despite the fact that gross domestic product has improved. Personal income for July reading is down by 0.2 percent from a previous month of 0.3, at 0.1 percent, and one percent below the consensus. Consumer sending for July decreased by 0.4 percent from June's 0.5 to 0.1 percent. Core PCE price index is flat year-over-year at 1.2 percent, an indication that inflation is not picking up as the Fed would hope.
Consumer Sentiment for two weeks of August is at 82.1 slightly higher than expected 80.0, and three point lower that the July's 85.1.
Situation with Syria was still shaking the markets today, triggering a negative mood after sudden refusal of British parliament to support the U.S. in potential military action. U.S. is considering to go ahead without British coalition and might even act before the United Nations will issue its final report confirmation, that Syria's government was responsible for the chemical weapons attack.
Eurozone
Stoxx Europe 600 index lost 0.9 percent, erasing Thursday gains closing at 297.32
FTSE 100 index dropped 1.1 percent closing at 6,412.93
Again, Syria is the main factor for European markets. Even though U.K. is not planning to get involved and Germany is standing on the sidelines, there is a possibility that France will, as French President does not need an approval from the parliament and appears to be in sink on the issue with U.S.
Germany, the biggest European economy has experienced decline in retail sales in July, While Italy's overall unemployment has decreased a bit, the unemployment rate among young people is still dragging behind.
Commodities
Oil prices and metals are down again on escalating Syria conflict. Crude Oil lost 1.08 percent to 107.72, while Brent down by 1.15 closing at 114.01. Gold at a los of 1.27 percent at 1,395.00, Silver down by 2.69 percent closing at 23.49.
Bonds
Treasury yields are mixed as some investors looking for safety expended the buying in 30-year, while 5-year and 10-year evened out.
The iShares Barclays 20+Year Treasury Bond ETF (NYSE: TLT) had not changed closing at 106.11.
5-year has not change closing at 1.6 percent, 10-year has not changed either yielding 2.75 points, and 30-year lost 0.03 points at 3.68
Currencies
EUR/USD declined by 0.17 percent at 1.3216 , GBP/USD down 0.05 percent ending at 1.5493 , and USD/JPY lost 0.19 to 98.1360
PowerShares DB US Dollar Index Bullish ETF (NYSE: UUP) up 0.09 percent to 22.18, which tracks the performance of the United States Dollar versus a basket of foreign currencies.
Volatility and Value
Volatility is consistent with politically and economically unstable environment. VIX S&P 500 was up 4.05 percent to 17.49.
The volume keeps on declining; SPDR S&P 500 (NYSE: SPY) down by 0.16 percent ending at 103,532,641.
Stock Movers Up
MGC Diagnostics (NASDAQ: MGCD) up 13.7 percent after third-quarter results came out well above estimates.
Salesforece.com (NYSE: CRM) keep on gaining, at 14 percent today as the analyst see further growth from already impressive earnings results.
Apache (NYSE: APA) increased 7.6 percent after the sale of its Egypt asset for a higher price.
Stock Moves Down
TrovaGene (NASDAQ: TROV) down 12.7 percent on a discouraging article by Douglas House for the company's prospects.
Marketo (NASDAQ: MKTO) slides 4.8 percent after an announcement of public offering of 6M shares.
Posted-In: Market WrapNews Best of Benzinga
View Comments and Join the Discussion!