If You Thought The Government Had Sophisticated Spy Technology, Take A Second Look At Facebook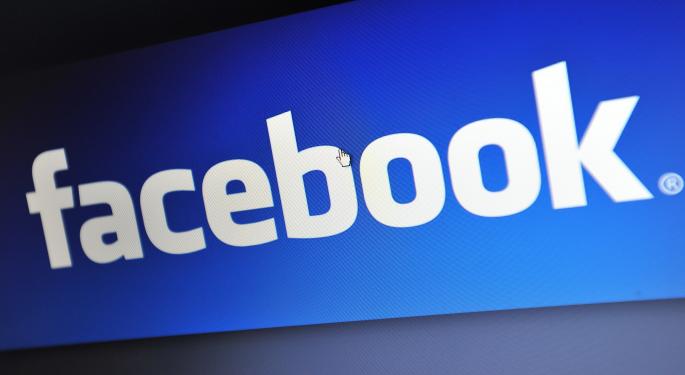 Think, for a moment, about movies like "Enemy of the State" starring Will Smith or any one of the "NCIS" series.
If you want something more real-world, think about all of the Edward Snowden leaks and the amount of government resources that have gone into silencing what was once a relatively low-level employee with access to national security information. Or how about Julian Assange?
Each of these give a glimpse into the technology that "might" be available to track every move we make both online and off but what might be the most jolting about all of this is this: If you want proof of the depth of technology available to track your movements, look no further than Facebook (NASDAQ: FB)
AllThingsD reports that Facebook is proposing updates to its privacy policy that will prove to anybody willing to read the dizzying document that the company collects a staggering amount of data about us and can use that data in a ton of different ways to make money.
One new item of note is its policy on your profile picture. Part of the new language says, "We are able to suggest that your friend tag you in a picture by scanning and comparing your friend's pictures to information we've put together from your profile pictures and the other photos in which you've been tagged."
Related: Your Facebook Friends May Affect Your Credit Score
In other words, Facebook is going to use its facial recognition technology on your profile picture to put together a visual profile of you. Then, it will compare that to pictures that others post on its site. Just like scientists attach GPS devices to sharks and whales to track their movement, Facebook can now do a better job of tracking your every move and who you interact with even if you don't personally make any trackable moves on Facebook towards them. It's one step closer to being able to track your online and offline movements.
There's also a benefit to you in this, as explained by Facebook's Chief Privacy Officer Erin Egan. "It's actually a good thing to be tagged in more photos, because that's how you'll know they exist on Facebook," Egan told AllThingsD. "Then from there, you can take the photos down or, if you need to, report them."
Sounds like a fair point but from a business standpoint, here's the takeaway. People talk about J.C. Penney (NYSE: JCP) and the fact that its real estate is more valuable than the stores that sit on it. Facebook is building the same kind of value with data. The data it collects, and the technology it develops to analyze it is every bit as valuable as the website.
Finally, if you had any doubt that facial recognition technology is far beyond its infancy look no further than Facebook. Have you ever wondered how it can suggest who to tag in every picture you post? Can anybody say, creepy?
Disclosure: At the time of this writing, Tim Parker had no position in the above mentioned stocks.
Posted-In: AllThingsD Edward Snowden Enemy of the State Erin Egan Facebook J.C. PenneyNews Tech Best of Benzinga
View Comments and Join the Discussion!