Can Google Sell Expensive, High-Tech Glasses Without A Store Presence?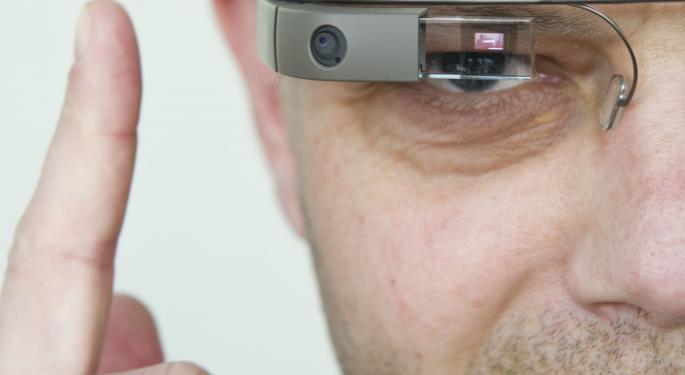 Last fall, Microsoft (NASDAQ: MSFT) conducted an interesting experiment.
Instead of launching Surface RT (the company's first tablet) at tech outlets across the country, Microsoft decided to sell the device exclusively online.
This sales plan may have been designed to create a distinct style and allure for Surface RT. Microsoft execs may have thought that by limiting sales to one venue, consumers would be less likely to second guess their purchasing decision.
That may have been the case, but not in the way Microsoft had hoped. Instead of inspiring millions of consumers to buy a Surface RT at launch, the tablet produced a $900 million write-down.
Related: Can Microsoft's Surface 2 Save NVIDIA's Tegra 4?
Despite these troubling results, it seems that Google (NASDAQ: GOOG) may be headed down a similar path for Google Glass.
The company was expected to rent a 6,000 square-foot space at Best Buy (NYSE: BBY) locations all over America. These spaces were expected to be special hubs designed to promote and sell Google Glass.
However, a source close to the situation has informed Benzinga that Google has no plans to sell its glasses at Best Buy.
Google has published an FAQ page for Google Glass, but the company has yet to reveal any release plans. For the time being, the company will only commit to a 2014 launch window.
Related: Google's Massive Android Growth Reduced Apple's iOS Market Share In Q2 2013
If Google does not plan to sell Google Glass at Best Buy, where will it be sold? The search engine giant could pour millions of dollars into its own retail outlets, a la Microsoft and Apple (NASDAQ: AAPL), but it would take time for those to be built. Google might have better luck relying on Best Buy and other existing retailers to sell the device.
Since its inception, Google has been very protective of Google Glass. The company has only allowed select individuals to play with the device, and it explicitly prohibits users from sharing the unit with others. It will not allow users to sell or rent the device either -- if they do, Google will deactivate the glasses.
For better or worse, Google cannot protect this project forever. If it intends for consumers to purchase Google Glass, it will have to become comfortable with the notion that consumers may want to test the unit before making a purchase. Google will also have to ease up on its sharing restrictions -- and allow users to sell the unit whenever they please. If the "no re-sale" restriction is in place for the consumer version, some people may be afraid to buy the device. Others may be reluctant to upgrade (when new models become available) because their old version would be turned into a useless paperweight that can't be sold or shared.
These are some of the many things Google must work out before it can bring Google Glass to the public.
The company must act fast if it intends to keep its 2014 release date.
Disclosure: At the time of this writing, Louis Bedigian had no position in the equities mentioned in this report.
Louis Bedigian is the Senior Tech Analyst and Features Writer of Benzinga. You can reach him at 248-636-1322 or louis(at)benzingapro(dot)com. Follow him @LouisBedigianBZ
View Comments and Join the Discussion!
Posted-In: Apple Google Google Glass Microsoft Project GlassNews Rumors Tech Best of Benzinga