These Three Speculative Small Caps Are Loved By Insiders and Institutions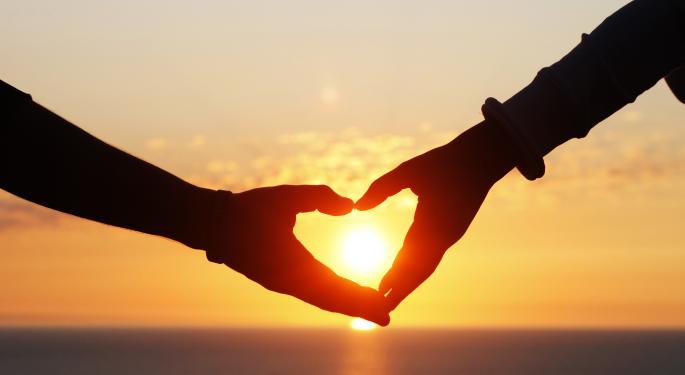 Small-cap pharmaceutical companies are as risky as they come. To combat this, investors look at how insiders and institutions are playing these firms with their significant expertise and inside scoop.
Anacor Pharmaceuticals (NASDAQ: ANAC) develops small molecule therapeutics, the majority of which are used topically. The company also brings in revenue by licensing two of its drugs. Six developments are in the pipeline right now with a topical anti-fungal drug almost through phase three.
Institutions bought 3.5 million shares this quarter, increasing their ownership by 11.8 percent, while mutual funds cut 2.2 million shares. Although there has been some selling this year, the company's CFO has purchased a significant amount of shares from June through August. He has almost doubled his investment with these purchases with shares now trading at $10.77.
Related: Small-Cap Tech ETF Merits Consideration
Achillion Pharmaceuticals (NASDAQ: ACHN) is developing drugs for hepatitis C treatment, with drugs in first and second stage clinical development. The company lost 25 percent of its value in July after the FDA put one of their drug trials on hold.
Two directors have been buying up stock this year, totaling 40,000 shares. Mutual funds added almost 25 percent to their stake with institutions adding one percent. After a huge selloff in early July, shares are trading at $6.80.
Synta Pharmaceuticals (NASDAQ: SNTA) is developing small molecule drugs to fight cancer, chronic inflammation, and other diseases. The company has eight drugs in its pipeline with one in stage three.
Institutions have added to their stake by 44.5 percent this quarter while mutual funds have cut by 16.3 percent. The net of these two figures is 21.3 million shares. The dip in price at the beginning of June kicked in loads of insider buying from several executives; insiders have bought 3.3 million shares since then. Shares are currently trading at $5.77.
View Comments and Join the Discussion!
Posted-In: drugNews Rumors Small Cap Analysis Small Cap FDA Insider Trades Trading Ideas Best of Benzinga