If You Own Apple, You're Getting Paid Today!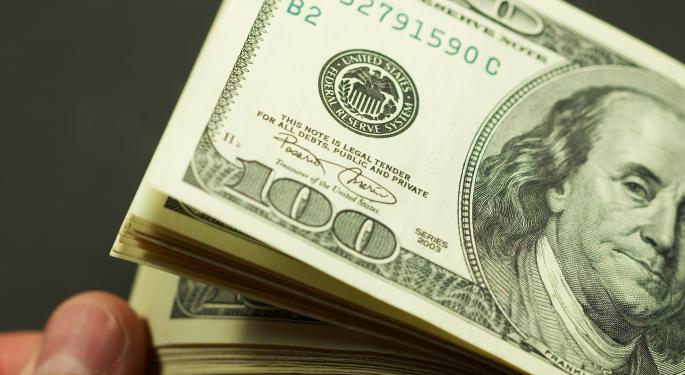 Anybody know what today is?
Come on, you know…it's Apple (NASDAQ: AAPL) dividend day! (Maybe you haven't seen the Geico Hump Day camel commercial? Priceless!)
Thursday is the day that all Apple shareholders of record as of the ex-dividend date received their $3.05 per share payment from Apple. This, along with the recent run to $500 has put the company back in the good graces of shareholders, analysts and even Carl Icahn.
Related: Carl Icahn Things Apple is Worth $625
The total dividend payout for Apple was $2.77 billion--a bargain given the fact that it saved a lot of money by repurchasing 36 million shares of its stock. At a $444.44 average price, the company paid $16 billion to purchase itself but saved $109.8 million in dividend payouts that it will continue to save over coming quarters.
The company will still use another $44 billion of its cash to buy back more of its shares over the next two and a half years but it will do little to address the criticism that it holds too much investor money in overseas cash. The company borrowed from the debt market in order to fund these shareholder friendly initiatives. Not having to repatriate the funds saves the company a hefty tax bill but left it open to criticism from lawmakers.
Has the Dividend Made the Stock Uncool?
Remember when the Apple critics said that instituting a dividend would attract, "the wrong kind of crowd?" Gone will be the momentum traders since the stock will be more likely to perform like a utility or lower volatility tech name.
TD Ameritrade found that more of its clients now own Apple than at any other point and many are first-time Apple investors who started buying when the stock added an income component.
And has Apple become the income name that everybody feared or does it still have that stock market sex appeal?
At least for now, it has maintained its cool factor for high-risk tech traders while catering to the buy and hold crowd as well. The stock has printed an impressive 15 percent worth of gains in the past month, yet lost nine percent year to date. That hardly sounds like the income investor's dream stock—except it is.
Disclosure: At the time of this writing, Tim Parker was long Apple.
Posted-In: Apple Carl IcahnNews Dividends Tech Best of Benzinga
View Comments and Join the Discussion!