Samsung Devices Catch A Break While Apple's iPhone And iPad Ban Approaches (AAPL, SSNLF)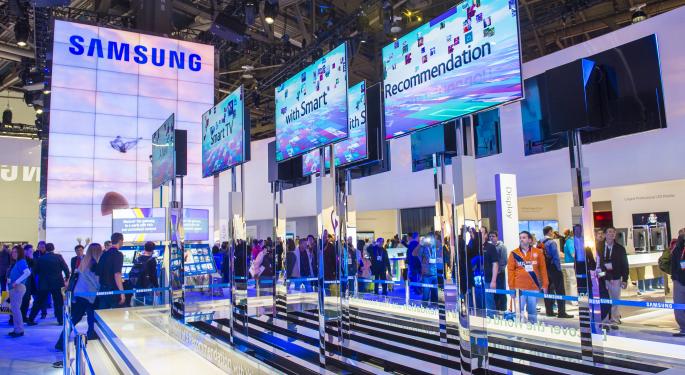 The U.S. International Trade Commission has postponed its decision on a possible ban of various Samsung (OTC: SSNLF) devices.
This delay comes only days before a ban of four Apple (NASDAQ: AAPL) products is expected to go into effect.
According to Bloomberg, the ITC will announce its ruling on Friday, August 9.
The one-week extension gives Samsung additional time to sell a variety of older devices, such as the Galaxy S2 and Galaxy Tab 10.1.
Related: Apple Teams With Samsung To Build iPad Mini Retina Display
Meanwhile, Apple could be on the cusp of a device ban that could sweep away an entire segment of products. Some of them are no longer being sold, but the ban includes the AT&T (NYSE: T) version of the iPhone 4.
Several companies, including Intel (NASDAQ: INTC), Microsoft (NASDAQ: MSFT) and Verizon (NYSE: VZ), have come to Apple's defense. Verizon, one of Apple's biggest partners, stands to lose the most if the ban is not overturned. While it may not affect any current iDevice being sold through Verizon, this ruling could pave the way for future product bans that would affect the carrier.
Apple and its supporters hope that the White House will intervene today (Friday, August 2) before the 60-day intervention window comes to a close.
Thus far, the White House has not indicated whether it will or won't step in to prevent the iPhone 4 and other Apple products from being banned. The odds are not in Apple's favor, however, as the President rarely overrules actions made by the ITC.
Analysts do not believe that Apple will speed up the iPhone 5S release date to make up for the loss of iPhone 4 sales. This could be why Apple is so concerned about the ban.
If the White House does not take action, Apple will be left with few options next week. The ban will go into effect on Monday, August 5. At that time, Best Buy (NYSE: BBY) and other retailers will no longer be allowed to import the AT&T version of the iPhone 4 into America.
Retailers could attempt to get around this by importing an excessive amount of iPhones this weekend, but that may not be allowed either. They could be forced to work with whatever units are currently in stock. After the weekend, they might not even be able to sell what they have.
The ban also prevents the iPhone 3GS, iPad 3G and iPad 2 3G from being imported. Only the latter device is still being sold.
Louis Bedigian is the Senior Tech Analyst and Features Writer of Benzinga. You can reach him at 248-636-1322 or louis(at)benzingapro(dot)com. Follow him @LouisBedigianBZ
Posted-In: Apple Bloomberg International Trade Commission iPad 2 3G iPad 3GNews Legal Tech Best of Benzinga
View Comments and Join the Discussion!