Google's Internal Battle: New Privacy Tool vs. The Bottom Line (GOOG)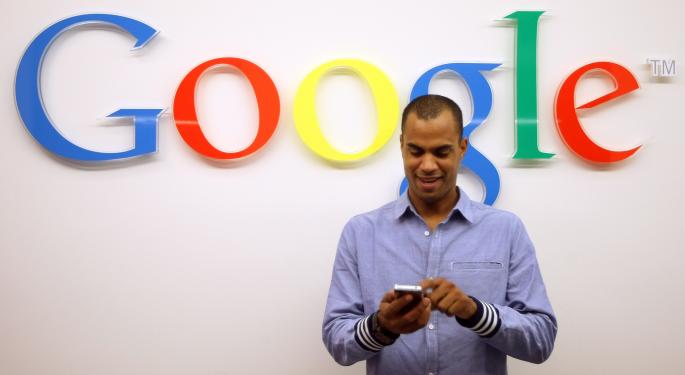 Google (NASDAQ: GOOG) had a plan to simplify the way privacy settings are implemented across its network of websites.
The company planned to add a sliding scale that would allow users to share a minimum, medium or maximum amount of personal information. This would also limit or extend the information that can be viewed by others.
According to The Wall Street Journal, this plan was abandoned last year after the company realized that it went against its efforts to grow Google+.
In short, Google wants Google+ users to share as much information as possible. That info could be turned into billions of dollars worth of ad revenue.
Related: Will Google's $229 Nexus 7 Upgrade Dethrone Apple's iPad Mini?
After realizing that the maximum protection setting (referred to as the "tin-foil-hat option) could hurt the company's goals for Google+, the company decided to abandon the plan.
That was not the only reason the slider tool was dropped. Google executives also found it was impossible to effectively implement the slider across products that operate differently.
Google is among many tech giants -- including Sony (NYSE: SNE), Apple (NASDAQ: AAPL), Facebook (NASDAQ: FB) and Microsoft (NASDAQ: MSFT) -- that have been hurt by privacy scandals. While none of these firms have pointed to a drop in revenue as a result, the privacy issues have created doubt among consumers that once trusted these corporations.
If that trust continues to be tested, consumers might not be so willing to forgive and forget next time around.
Thus far, Google has not revealed (publicly or otherwise) how it plans to combat its privacy issues -- or how it might make them simpler to use without adding a slider.
On its website, Google still promotes its "Don't be evil" motto.
"Googlers generally apply those words to how we serve our users," the company explained. "But 'Don't be evil' is much more than that. Yes, it's about providing our users unbiased access to information, focusing on their needs and giving them the best products and services that we can. But it's also about doing the right thing more generally -- following the law, acting honorably and treating each other with respect."
Louis Bedigian is the Senior Tech Analyst and Features Writer of Benzinga. You can reach him at 248-636-1322 or louis(at)benzingapro(dot)com. Follow him @LouisBedigianBZ
View Comments and Join the Discussion!
Posted-In: Apple Facebook Google Microsoft SonyNews Rumors Tech Best of Benzinga