Time Warner Cable Ends Talks to Take 25 Percent Stake in Hulu (TWC)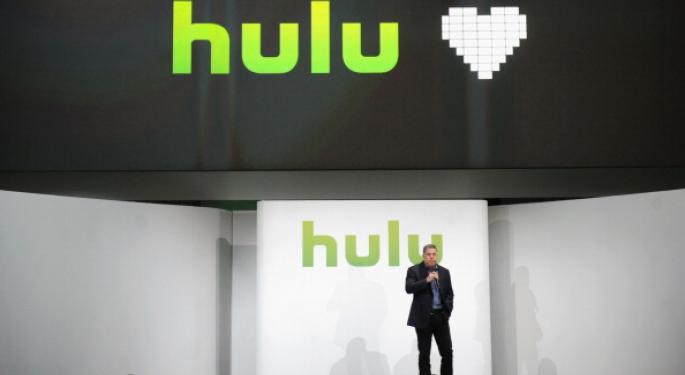 According to the New York Times, Time Warner Cable (NYSE: TWC) has ended talks with owners of Hulu to take a 25 percent stake in the content delivery service.
Joint owners, Walt Disney Co. (NYSE: DIS), 21st Century Fox, and Comcast (NASDAQ: CMCSA), have been trying to unload Hulu for years. The owners solicited bids for Hulu but after not receiving any acceptable offers, the companies announced an end to the auction and instead, committing to dumping an additional $750 million into the venture.
Bidders in the latest auction included DirecTV (NASDAQ: DTV) and News Corp (NASDAQ: NWSA) president, Peter Chernin bidding with AT&T (NYSE: T) in the latest auction. Each bid more than $1 billion but the offers were apparently too low for consideration by the joint owners.
Yahoo (NASDAQ: YHOO) was also rumored to be part of the bidding war along with private equity firms, according to VentureBeat.
As part of the auction, Time Warner offered to take a 25 percent stake in Hulu. Talks broke off Wednesday after, once again, an acceptable price couldn't be reached.
Related: 'The Conjuring' Scares $41.5 Million Out of Moviegoers' Wallets
With this round of bidding breaking down, along with the owners unsuccessfully putting the company up for sale in 2011, some are wondering if Disney, 21st Century Fox, and Comcast need to rethink the valuation of Hulu. Others argue that the company has continued to grow at a record pace in 2013 making a higher multiple valuation warranted.
The company announced in April that it had surpassed 4 million paid subscribers of Hulu Plus. It also said that it had seen the fastest rate of subscriber growth in its history. Nearly one million people signed up between January and March.
Hulu is also planning a slate of original programming—possibly in an attempt to undergo a Netflix (NASDAQ: NFLX) -style transformation from content delivery to content creation.
Potential bidders are still not sure that the joint owners are serious about unloading Hulu and with the recent $750 million investment, it certainly doesn't appear that they want to cut their losses and run.
Disclosure: At the time of this writing, Tim Parker had no position in the companies mentioned.
Posted-In: AT&T bidders ComcastNews Management M&A Events Tech Best of Benzinga
View Comments and Join the Discussion!