Research Shows That Google's Internet Footprint Is More Massive Than Anybody Thought (GOOG)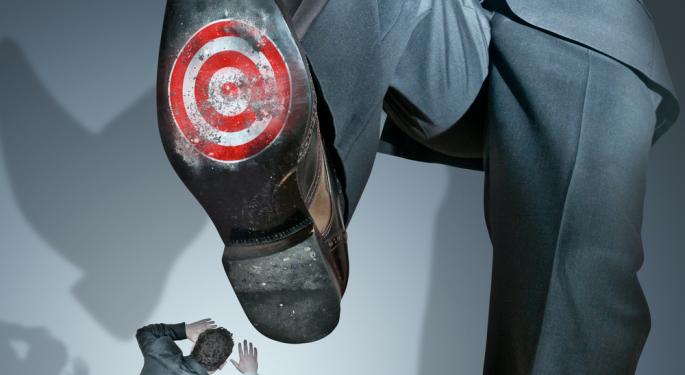 It's no secret that Google (NASDAQ: GOOG) has a large internet footprint, but few would have expected these numbers.
DeepField posted some numbers on its blog Monday which are, pardon the cliché, mind-blowing.
According to the research, Google is larger than Facebook (NASDAQ: FB), Netflix (NASDAQ: NFLX), and Twitter combined when measured by end device and user audience share. Sixty percent of all Internet end devices/users exchange traffic with Google servers in an average day, and the company is responsible for 25 percent of all Internet traffic.
In 2010, Google was "only" responsible for about six percent of internet traffic but at the time, that was considered massive. The company began seeing an increasingly larger footprint when it purchased YouTube in 2007 but there are other reasons the number has spiked to 25 percent. It's also a large part of the explanation of why Google now sits convincingly above the $900 level.
The media loves to jump on the sexy-Google bandwagon. Tech reporters make a living chronicling products like Google Glass, Google Fiber, the balloons that will provide Wi-Fi service to homes around the world, that whole driverless car idea, and of course, everything-and-all-things Android.
Related: Why is Google Getting into the Balloon Business?
But while the Google X lab comes with all of the intrigue of a James Bond movie, the sexy side of Google isn't what brings in the real revenue. It's the brainier, less-than-exciting products that you're not likely to see in a media piece any time soon.
One of the revenue drivers is the un-sexy and maybe kind of nerdy, Google Global Cache. Google has placed its servers in nearly all of the key internet service providers around the world and continues to build giant data centers as fast it can. Then there's Google's ad revenue that represented $12 billion in its latest quarter, and the myriad services like its enterprise backbone that provides subscription-based services to businesses around the world.
If you're one of those investors that look at Google and wonder why its stock price continues higher despite the tepid response that the majority of its retail products receive, the answer is this: brains before beauty.
It's true that putting thousands of balloons in the upper atmosphere could bring internet service to a large percentage of the 4.8 billion people currently without it. That could be a large revenue driver for the company but as of right now, pay close attention to what's going on behind the scenes. Google Global Cache isn't as pretty as Google Glass but it's far more profitable.
Disclosure: At the time of this writing, Tim Parker had no position in the companies mentioned.
Posted-In: Facebook Google Google Glass Google Global Cache Netflix twitterNews Tech Best of Benzinga
View Comments and Join the Discussion!