Security Analyst Claims Responsibility for the Apple Developer Hack (AAPL)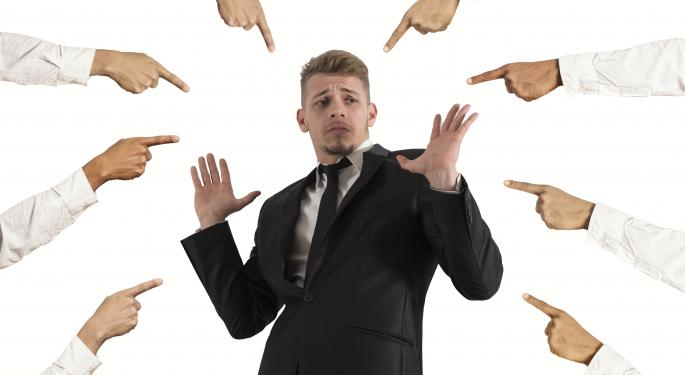 The Apple (NASDAQ: AAPL) Developer site is now up and running again, but the tens of millions of people who use it want to know how such an important part of the Apple ecosystem was unavailable to users for four days.
The answer is that the site was hacked. Apple acknowledged this Sunday night when it posted a message on the home page of the developer site saying, "Last Thursday, an intruder attempted to secure personal information of our registered developers from our developer website…We took the site down immediately on Thursday and have been working around the clock since then."
Related: Apple Developer Site Hacked
In the wake of the apparent hack, one person has claimed responsibility. Ibrahim Balic, a Turkish security researcher claimed that he was behind the hack, but said that he was only out demonstrate that Apple was lax in its security, according to The Guardian.
According to his explanation, when he found the security holes, he alerted Apple through bugreport.apple.com. He said, "My intention was not attacking. In total I found 13 bugs and reported [them] directly one by one to Apple straight away. Just after my reporting [the] dev center got closed. I have not heard anything from them, and they announced that they got attacked. My aim was to report bugs and collect the datas [sic] for the purpose of seeing how deep I can go with it."
According to Balic, four hours after his final bug report, the site was shut down with no grand gesture of thanks to him from Apple. He said, "I have not gotten any respond to this… I have been waiting since then for them to contact me."
But apparently unaware of the attention this incident would receive, he quickly took steps to downplay his involvement.
He tweeted a series of tweets about the incident, again reiterating that he was only trying to help.
thank you for all crtiques and supports hope everyone understood my intention and that this event will be over without anydamage 2 anyone :(

— ibrahim BALİÇ (@ibrahimbalic) July 22, 2013
Later, CNN asked him through Twitter if he would be willing to discuss his side of the story. He posted a link to a video where he continues to speak critically of Apple's response to his kind-hearted intentions. He says that Facebook (NASDAQ: FB) encourages actions like his where Apple does not.
i would be happy to discuss the situation ---->>>>>>> http://t.co/L1PcgexdFZ

— ibrahim BALİÇ (@ibrahimbalic) July 22, 2013
Finally, it appears that he received the response that he wanted from Apple when he tweeted the following:
Finally I got the expected response from Apple, I'm happy now. I do not want people to provoke this matter. pic.twitter.com/IEGgeNX6F4

— ibrahim BALİÇ (@ibrahimbalic) July 23, 2013
If you clicked on the link and read Apple's response to him, are you wondering what about that message gave him the sense of accomplishment that he was looking for?
Thanks to Benzinga reader, SJ, for letting us know about this story Monday.
Disclosure: At the time of this writing, Tim Parker was long Apple.
Posted-In: Apple cnn Facebook ibrahim BalicNews Tech Best of Benzinga
View Comments and Join the Discussion!