Apple Could Have Overstated its Negative Customers by 225%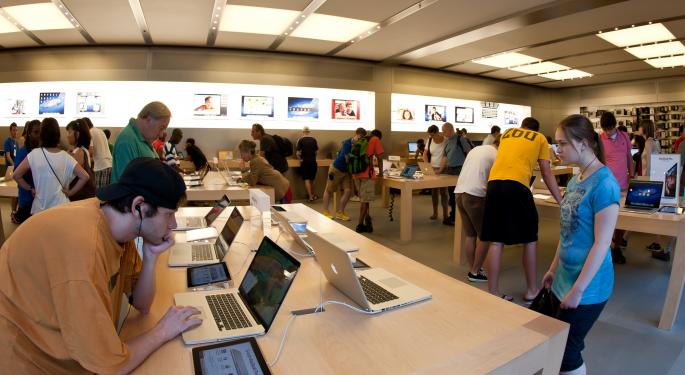 If Apple (NASDAQ: AAPL) uses Net Promoter to measure customer loyalty, it might be in for a rude awakening.
Based on the results of the Net Promoter Score, it appears that Apple has a detractor number of 13 percent.
This finding is based on one question that asks survey participants, "On a scale of zero to 10, how likely are you to recommend [this product or service] to a friend?"
That may be a good question to ask, but it turns out that Net Promoter's scale might not provide an accurate representation of how customers will behave.
Related: Apple's iMac Sales to Rise 30% After 2013 Refresh
According to NPS standards, "detractors" are the people that are expected to negatively impact a company by discouraging others from using its products or services. It is important for every company to identify these individuals and fix whatever problems may have plagued these current or former customers.
Before a solution can be found, a company must first separate its detractors from those who are simply unwilling to make a recommendation.
"NPS is measuring positive word-of-mouth and trying to use that as a proxy for negative word-of-mouth," Larry Freed, President and CEO of ForeSee, told Benzinga. "In some cases people are trying to use it for loyalty and satisfaction and revenue growth as well. The reality is that it just doesn't work."
Instead of replacing NPS, which has become a key tool for hundreds of businesses, ForeSee created the Word-of-Mouth Index improve NPS' results.
"We brought the Word-of-Mouth Index forward to help companies better understand -- get better metrics -- about positive word-of-mouth, negative word-of-mouth, so they can know how to manage it, know how to deal with it, know how to take action, and know how to get their business moving in the right direction," said Freed.
ForeSee found that it can greatly improve the results of a firm's research by adding one additional question to a customer survey: "How likely are you to discourage someone else from doing business with this company?"
After amassing a sample of 1.5 million individuals (compared to just a couple thousand for most research reports) across 275 companies, ForeSee determined that the detractors in NPS were overstated by an average of 265 percent.
"If we look at Apple as an example, they had a detractor number (according to NPS) of 13 percent," said Freed. "Yet, what we call true detractors -- those that were very likely to discourage -- was four percent. They were overstated by 225 percent."
By adding the "likelihood to discourage" question to future surveys, Apple could greatly improve its accuracy in measuring negative customer results.
That said, companies should realize that there are many cases where people simply will not make a recommendation. For example, a wealthy-looking individual may not want to admit that he purchased his suit from J.C. Penney (NYSE: JCP).
McDonald's (NYSE: MCD) may be popular, but consumers are less likely to recommend it because it's so common. They are more likely to talk about In-N-Out Burger, Five Guys and other burger joints that not everyone has had the opportunity to try.
"The times that people will recommend are really all over the board," said Freed. "They're not -- and what we assumed and proved -- necessarily tied to what you're going to do in the future as a customer."
Louis Bedigian is the Senior Tech Analyst and Features Writer of Benzinga. You can reach him at 248-636-1322 or louis(at)benzingapro(dot)com. Follow him @LouisBedigianBZ
Posted-In: Apple ForeSee Larry FreedNews Tech Best of Benzinga
View Comments and Join the Discussion!