Google Could Spend $500 Million Promoting American-Made Moto X (GOOG)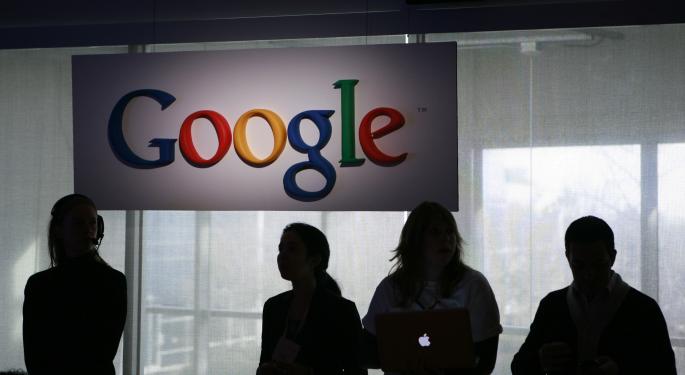 They say that money can't buy happiness.
That may be true, but Google (NASDAQ: GOOG) hopes that it can buy the smartphone market that is currently dominated by Apple (NASDAQ: AAPL) and Samsung (OTC: SSNLF).
While Google has profited nicely from the growth of Android, the company makes most of its money from the services that are built into the operating system, such as Google search and Gmail. The firm hopes to change that by turning the mysterious Moto X handset into the next big smartphone.
According to The Wall Street Journal, Google is prepared to spend as much as $500 million to promote the Motorola-developed device. The money will be used to market the device globally and across the four major carriers -- AT&T (NYSE: T), Verizon (NYSE: VZ), Sprint (NYSE: S) and T-Mobile (NYSE: TMUS) -- domestically.
Related: Google Could Beat Apple to U.S. Manufacturing
Part of the money is being spent to gain carrier support. If Google was not willing to spend so much promoting the device, some carriers would have been less likely to offer it this fall.
The Moto X has the luxury of shipping long after Samsung and HTC's flagship phones, but it could face stiff competition from the next-generation iPhone. Apple is expected to unveil its next smartphone -- presumably the iPhone 6 or iPhone 5S -- in September or October. This could reduce some of the attention that Google hopes to gain, even with a $500 million marketing campaign.
Google could feasibly jump ahead and release the Moto X before the iPhone 5S, but that may be counterproductive to the firm's strategy. The company may want the world to see what additions Apple makes to the iPhone -- which may be minimal in terms of hardware adjustments -- and surprise the world with a product that's far more unique.
Google may also be banking on the fact that the iPhone is not currently manufactured or assembled in America. While Google has not provided many specifics, it did announce that the Moto X will be assembled domestically.
This may not apply to the version that's sold in Europe, but it could prove to be a positive selling point to American consumers -- especially if they like what the device has to offer.
That latter element could be hard to achieve. Most consumers are convinced that Apple and Samsung make the best smartphones. HTC has built a few strong alternatives, but the company is still a distant competitor.
A small but important number of consumers have been persuaded by Nokia's (NYSE: NOK) unique batch of innovations, but that company is far behind Apple and Samsung.
BlackBerry (NASDAQ: BBRY) learned the hard way that big marketing campaigns are not enough to attract new customers. Can Google overcome its obstacles and win over the masses with an even larger budget?
Louis Bedigian is the Senior Tech Analyst and Features Writer of Benzinga. You can reach him at 248-636-1322 or louis(at)benzingapro(dot)com. Follow him @LouisBedigianBZ
View Comments and Join the Discussion!
Posted-In: Apple Google iPhone Moto XNews Rumors Success Stories Tech Best of Benzinga