Leaked iPhone Images Likely Fake (AAPL)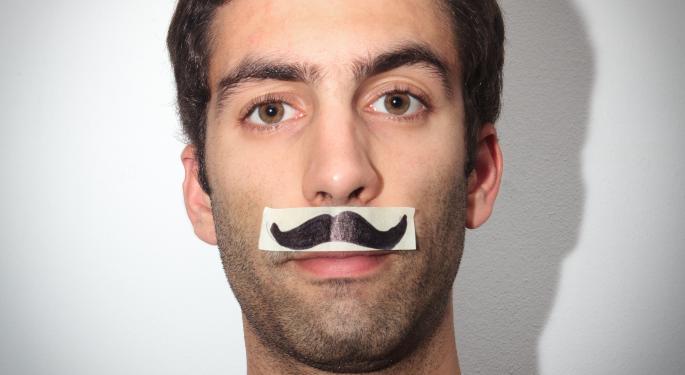 On Saturday, a little-known blog posted what it called leaked images of Apple (NASDAQ: AAPL)'s rumored budget-model iPhone but after a closer look, the images appear to be fake.
Apparently, if you want to take your website from unknown to well-known, post "leaked" pictures of a rumored Apple product. That's what Techdy reportedly did when it published a blog post that featured 46 images and a video of Apple's supposedly upcoming budget iPhone.
These professional quality photos, each with a very predominant Techdy logo, show a phone that looks similar to the current iPhone with a plastic (they call it polycarbonate) body and a 4" screen. The site goes into detail about the construction including side-by-side comparison with it and the iPhone 5.
For Apple fanatics, it would be easy to read the post and take it at face value but there are plenty of reasons to believe that this is a fake—and not a very good one, according to AppleInsider.
Related: Apple Said to be Closing in on a Deal with Time Warner Cable
First, it's missing the basic Apple buttons. Removing the volume buttons isn't completely unbelievable but lacking a button to power up the phone—not so much. But other pictures of the inside of the phone do show evidence of both power and volume buttons.
Second, and the most telling evidence is found at the bottom of the post. It says, "Based on the design of Apple's budget iPhone, we have made a budget Android smartphone called the Basic Bear."
Putting all of the facts together makes for a "suspect" scenario. A company that launched in April that has no history of reporting Apple leaks got its hands on a new Apple product before everybody else, took pictures, made a video and then held on to those images long enough to design a new phone of its own based on the information. (And the outer shells are identical.)
Despite what appears to be overwhelming evidence, some well-respected Apple blogs appeared to fully embrace the story.
To be fair, there's always the possibility that it's a pre-production model but other leaked images seem more credible to those that follow the never-ending flow of rumors and supposed secret pictures from production facilities on the other side of the world.
Disclosure: At the time of this writing, Tim Parker was long Apple.
Posted-In: Apple AppleInsider TechdyNews Rumors Global Tech Best of Benzinga
View Comments and Join the Discussion!