Verizon Slips to Second on LTE Speed, Maintains a Lead on Reliability (VOD, VZ)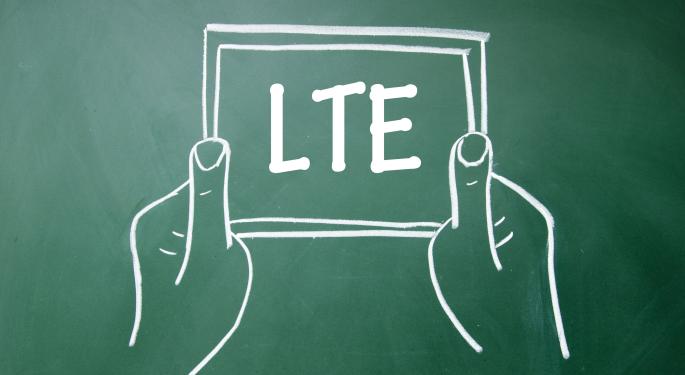 The results are in.
Verizon Wireless, jointly owned by Verizon Communications (NYSE: VZ) and Vodafone Group plc (NASDAQ: VOD), may be the country's biggest mobile-phone carrier with 93 million subscribers, but it is not the fastest. That honor now goes to number two, AT&T (NYSE: T) with 71 million customers according to PC Magazine.
However, PC Magazine found that speed isn't everything. When it comes to reliability, Verizon was the winner. That means that download speeds on AT&T are faster but connections on Verizon are more consistent.
Between the other two major carriers, T-Mobile US Inc. (NYSE: TMUS), according to PC Magazine, worked great, but suffered from a lack of availability. Sprint Nextel Corp (NYSE: S) wasn't impressive, but is currently moving from its old WiMAX system to LTE, a sign that Sprint's future may be brighter than its past.
The net result is that all four major U.S. carriers are becoming more competitive. The tug of war for speed and reliability between Verizon and AT&T, accented by T-Mobile's growth and Sprint's ongoing network makeover, are all good news for cellphone users.
Related: T-Mobile's 'No Contract' Option Getting the Attention of Verizon and AT&T
Bloomberg Businessweek reported that this year's tests mark the first time since Verizon rolled out its LTE service two years ago that it hasn't come out on top.
John Donovan, AT&T's senior executive vice president of technology told Bloomberg, "I'm not sure we can say we are vindicated, but we are pleased with our progress, though we have more to do."
Both Verizon and AT&T have spent billions of dollars on their respective LTE networks. When it all began two years ago, Verizon got a nine-month jump on AT&T. Since then, AT&T has doubled its data speeds in some cities and Verizon finds itself playing catch-up in some markets.
Part of the problem is that with 22 million more data-consuming customers to handle, Verizon has a congestion problem. Currently, Verizon has LTE service in 500 U.S. cities. AT&T is only up to about 300.
On the other hand, as Mike Haberman, vice president of network operations for Verizon Wireless, told Bloomberg, "It doesn't matter how fast a wireless network is if users can't connect to it." PC Magazine found that the likelihood of getting on Verizon's LTE network was 93 percent. With AT&T, on the other hand, the likelihood of success was only 82 percent.
Verizon won't be relying on reliability alone to save the day. The company is in the process of upgrading its existing LTE network to one that will feature speeds up to twice as fast as those it currently offers. Haberman added, "Whatever speed they (AT&T) claim, in three months it will be dramatically different."
At the time of this writing, Jim Probasco had no position in any mentioned securities.
Posted-In: AT&T John Donovan LTE Mike Haberman PC MagazineNews Events Media Best of Benzinga
View Comments and Join the Discussion!