Apple Applies for iWatch Trademark in Japan (AAPL)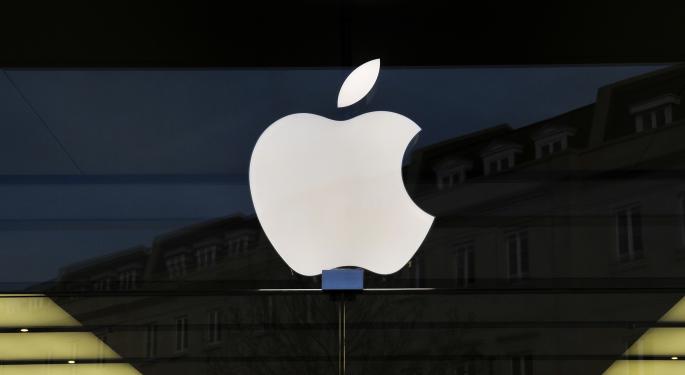 According to a trademark application in Japan dating back to June 3, but recently made public, Apple (NASDAQ: AAPL) has filed a trademark application to protect the name, iWatch.
The filing, which attaches the "iWatch" name to a handheld computer or watch device, was first reported by Bloomberg and provided further evidence that the company that is in need of the next big innovation has a watch in its pipeline.
Related: Can Apple and Samsung Keep Up with Growing Smartphone Demand?
 Apple reportedly has a team of 100 product designers working on the device that may perform tasks similar to those of its flagship iPhone and iPad but as buzz of the product fades and other competitors announce plans to unveil a similar product, investors are wondering if Apple will be too late to capture large-scale market share.
Sony (NYSE: SNE) recently introduced its SmartWatch 2, a water resistant watch compatible with Android devices, which allows users to manage email and take calls through an NFC connection.
Samsung will soon premiere a wristwatch, according to Lee Young Hee, executive vice president of Samsung's mobile arm. He wouldn't comment on the features of the device but said, "We are working very hard to get ready for it. We are preparing products for the future, and the watch is definitely one of them."
What Apple has in its corner is history. When it introduced the iPod and iPhone, there were already digital media players and cell phones on the market but the company was able to introduce a product that consumers found to have a "wow" factor that caused the devices to gain market share rapidly.
So far, no company has introduced a wearable product that has impressed consumers. Nike (NYSE: NKE) introduced the FuelBand and while it is more designed for athletes, it hasn't generated the buzz Nike hoped for.
Japan isn't the first country where Apple has trademarked, "iWatch." Appleinsider reports that the company applied with the Russian Federal Service for Intellectual Property but the first trademark application was made in Jamaica in December of last year.
With trademarks and patents in place, it's becoming clear that the company plans to introduce some sort of wearable computing device. Critics argue that the small screen makes it difficult to do anything but the simplest of tasks and consumers, who are pressuring Apple to produce an iPhone with a larger screen, will find the small display unattractive.
Others are more optimistic saying that its hands-free capabilities will make for a strong compliment to other Apple devices.
Disclosure: At the time of this writing, Tim Parker was long Apple.
Posted-In: News Rumors Global Tech Best of Benzinga
View Comments and Join the Discussion!