Ford F-150 Ousts Toyota Camry in US Production (F, TM)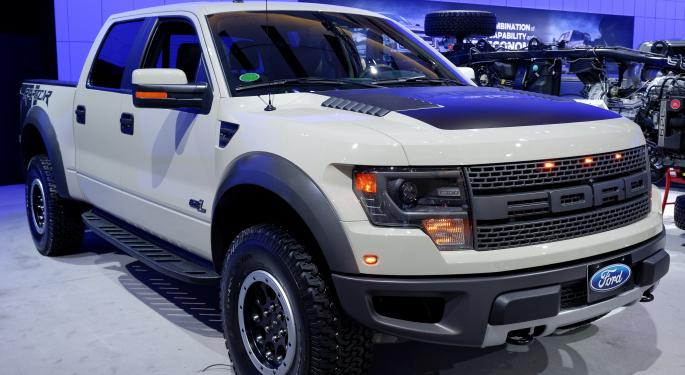 As reported by Bloomberg, the Ford (NYSE: F) F-150 beat the Toyota (NYSE: TM) Camry in a list for the most American-made model.
Vehicles are ranked on the index based on their sales and the portion of their parts that were completed in the U.S.
Ford's F-Series pick up trucks have always been a popular model in the U.S. and sales have been continuously increasing, up 22 percent in May. Ford has stated plans to add 2,000 workers to its F-150 production facility in Missouri in order to meet demand. The F-150 is assembled in Dearborn, Michigan, near company headquarters.
Overall, Ford's light vehicle sales rose 13 percent in the current year through May to 1.05 million. In that time, Ford's market share increased by .8 percent to 16.4 percent.
Shares of Ford are currently trading at $14.94, up 1.82 percent from their previous close at $14.67.
Shares of Toyota are currently trading at $117.62, up .94 percent from their previous close at $116.53.
Posted-In: BloombergNews Events Best of Benzinga
View Comments and Join the Discussion!