Candy Crush Saga to IPO?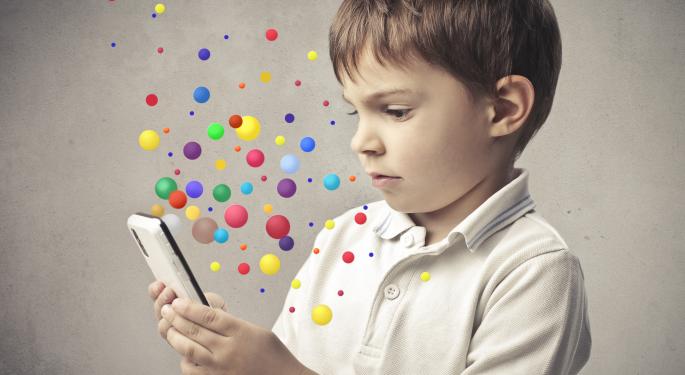 If you've never played Candy Crush Saga, you're missing out on the hottest craze to hit the Facebook (NASDAQ: FB) and mobile gaming space.
According to the Wall Street Journal, the game has an average of 15 million daily users and the publisher of the game, King, is a part of Midasplayer International Holding Co. King's games have an average of 70 million daily players throughout its entire gaming library.
Other titles in the company's library include, Pet Rescue Saga, Bubble Witch Saga and Pyramid Solitaire Saga. Not bad for a game that challenges players to rearrange rows and columns of candy.
If you're looking for information on Midasplayer International Holding Co., good luck. (It's registered in Malta) If you want to know more about King, it started in 2003 and, according to its website, has offices in London, Hamburg, Stockholm, Malmo, Barcelona, Malta, Bucharest and San Francisco.
According to reports, the company has contacted J.P. Morgan Chase (NYSE: JPM), Credit Suisse, and Bank of America (NYSE: BAC) to explore various options.
The Farmville Paradox
Although the company has been around for 10 years and has a healthy user base, an IPO largely based on the unexpected success might not be such a good idea if history is any guide.
Of course, precedent lies in looking at Zynga (NASDAQ: ZNGA).  Facebook might disagree but Zynga's Farmville catapulted Facebook gaming to the mainstream and made the platform a major player. Zynga, feeling a bit confident and perhaps a little greedy, IPOed after finding success with Farmville and a few subsequent titles.
But that's where the happily-ever-after IPO story ends. Zynga is down nearly 73 percent from its IPO price of $10, including a seven percent drop on Friday. It's had two rounds of major layoffs equally about 620 people or more than 20 percent of its workforce, offices are closing, and the company isn't profitable.
The reason for such an unfortunate story is simple: It has failed to create the next wildly-popular game. Now, the coming is trying its luck in the real-money online gambling industry in Europe.
Do these two stories seem eerily familiar? We would be remiss if we were to predict the failing of King's IPO but since the company sees an IPO as only one of many options, one has to image that on a very large wall in one of its offices, it has "Zynga" painted largely.
Disclosure: At the time of this writing, Tim Parker had no position in any of the companies mentioned.
Posted-In: Bank of AmericaNews Wall Street Journal Legal IPOs Events Tech Media Best of Benzinga
View Comments and Join the Discussion!