Gogo Connects to the Market Through $187 Million IPO (GOGO)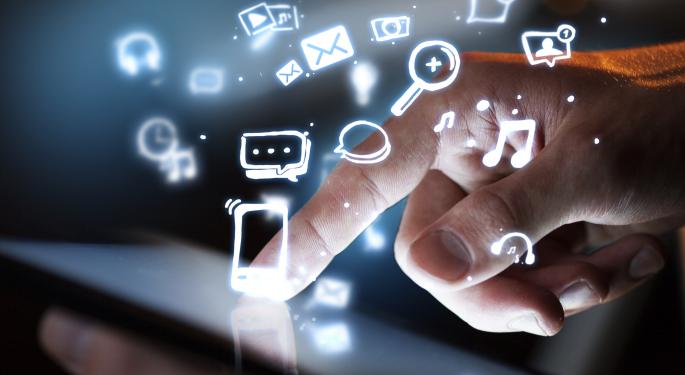 Wireless internet provider Gogo (NASDAQ: GOGO) priced its much-anticipated IPO last night at $17 per share, the upper end of the $15-17 expected range. Gogo sold 11 million shares to raise $187 million total but shares traded lower after the offering.
Strong Pricing
Gogo sold 11 million shares at $17 per share to raise $187 million. The company initially expected to sell shares between $15 and $17 per share, indicating the strong demand at the IPO. Gogo was also able to upsize the deal from the initial expected size of $100 million when it filed earlier this month due to strong demand for the offering.
Gogo shares did slip in early trading following the opening at 10:45 am eastern, opening at $16 per share before climbing as high as $16.72. Shares then proceeded to decline to a day's low of $15.50 and traded just off the lows as of writing. The slump coincided with a sell-off in the broad market after the open when futures expiration led to a bid up of stocks.
Comparison
Gogo has posted a net loss in each of the past five years, so price-to-earnings comparisons may not be useful. On a price-to-revenue basis, Gogo's IPO priced at 0.9 times revenue for the full year 2012 compared to 0.47 times for competitor Boingo Wireless (NASDAQ: WIFI), meaing that Gogo traded at a significant premium of revenue to Boingo. On first quarter revenue alone, Gogo priced at a multiple of 0.29 times revenue compared to Boingo at .11 times first quarter revenue.
Boingo shares trade at 1.46 times book value, as of the end of the first quarter's book value per share of $4.14. On this comparison, Gogo shares trade at a discount to Boingo as Gogo shares only trade at 0.83 times book value per share of $14.09 per share. Therefore, on a revenue basis, Gogo trades at a slight premium to its competitor while its balance sheet makes it look slightly cheaper. Also note, that Gogo has grown much faster than Boingo in recent times.
Should You Buy the Stock?
As written 11 days ago, there are many risks to Gogo's business in the future including the potential for the FAA to allow the use of cell phones in flight. Should regulations change, Gogo could lose a huge chunk of its business.
The company lists several risk factors in the prospectus for the IPO, including:


Revenue is largely dependent on contracts with the airlines.

Limitations on domestic growth are high because the market is largely saturated.

Have not had success expanding internationally as of yet.

Customer perceptions of the safety of air travel could affect volume rates on flights.
In sum, Gogo owners should be happy with the pricing of the deal. They were able to sell more shares than anticipated at a higher price than initially thought. Meanwhile, investors and traders now have a pure-play competitor to trade against Boingo.
View Comments and Join the Discussion!
Posted-In: FAANews IPOs Events Intraday Update Markets Movers Best of Benzinga