PMI Data Gives Hope to Eurozone Recovery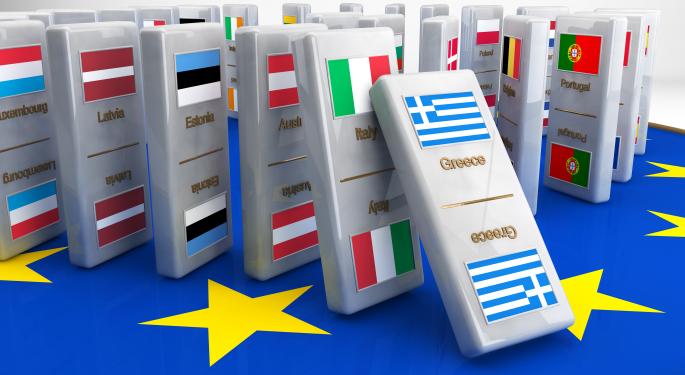 Recent purchasing managers' data is suggesting that the eurozone could be on the road to recovery. The region has been stuck in its longest postwar recession, but new data suggested that the region could show weak growth by the end of the year.
The Wall Street Journal reported that the eurozone purchasing managers survey rose to 48.9 in June, a 15 month high. The report, issued by Markit data company, is a measure of business activity based on reports from nearly 5,000 companies.
The eurozone's PMI score, although a vast improvement from previous months, still fell below 50 which indicates a contraction. Despite that, eurozone policy makers are sure to be celebrating the fact that the rate of contraction is slowing.
An encouraging score of 50.9 from Germany is likely to ease some concerns that the number one economy in the bloc was being pulled into the financial troubles of its neighbors.
France, whose economic data has been under scrutiny after a string of poor data, also posted a higher PMI score but fell just short of the 50 point threshold. The rest of the eurozone's PMI will be reported in early July.
The PMI data coupled with positive consumer confidence data has led many to believe that recovery in more powerful countries like Germany is finally making its way to bailout countries. However, the region's unemployment rates are still soaring and interest rates in struggling nations like Spain and Italy still far surpass that of their northern counterparts.
While data showing improvement has been an encouraging sign for investors, the region still has a lot of work to do before it is completely out of the woods.
Posted-In: News Commodities Forex Global Markets Best of Benzinga
View Comments and Join the Discussion!