Microsoft Says 'Nevermind' to Controversial Xbox One Policies (MSFT)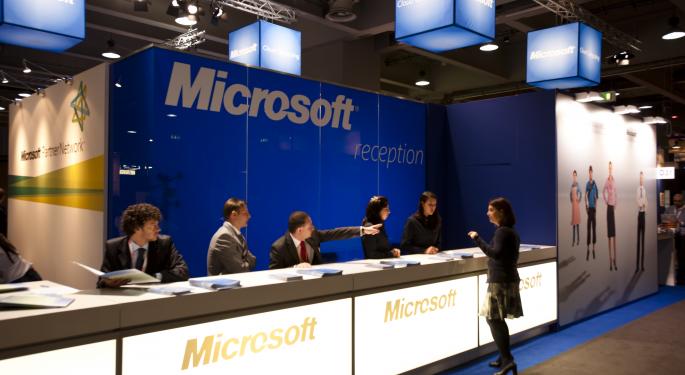 In a sudden change of position, Microsoft (NASDAQ: MSFT) announced Wednesday that it would abandon two policies related to its new Xbox One game system that had drawn vocal customer criticism.
According to CNNMoney, Microsoft's original plan to require users to connect their system to the Internet at least once a day and a digital rights management system that prevented the free exchange of games are both now moot.
Don Mattrick, Microsoft's President of Interactive Entertainment Business, in a blog post announcing the company's change of heart said, "We appreciate your passion, support, and willingness to challenge the assumptions of digital licensing and connectivity."
Clearly laying out the new plan, Mattrick wrote:
"An Internet connection will not be required to play offline Xbox One games – After a one-time system set-up with a new Xbox One, you can play any disc based game without ever connecting online again. There is no 24-hour connection requirement and you can take your Xbox One anywhere you want and play your games, just like on Xbox 360.
Trade-in, lend, resell, gift and rent disc-based games just like you do today – There will be no limitations to using and sharing games, it will work just as it does today on Xbox 360."
Mattrick, The Next Web said, credited feedback at E3 and at the Microsoft campus for these unprecedented policy changes. It probably didn't help Microsoft's original restrictive plans when Sony Corporation (NYSE: SNE), President and CEO of Computer Entertainment, Jack Tretton, told a highly receptive crowd at E3 that the new PS4 has no used games ban and no online requirement.
Microsoft had tried, two weeks ago, to spin the new policies but gamers were not buying what Microsoft was selling. The net result was Wednesday's about face.
Meanwhile, The Verge reported that in the fickle world of gaming, getting what you ask for isn't always a perfect scenario. Saying that, in reality, Microsoft may have listened "a little too hard" to critics, The Verge pointed out that the policy reversals do not come without problems.
For example, if you buy a game on disc, you will always have to have the disc in order to play the game. In addition, Microsoft's Xbox family sharing plan allowing up to 10 people to share a library is now off the table – as is fast switching between games.
Lost, perhaps, in the noise surrounding Microsoft's policy reversal is the fact that one requirement of the new Xbox One is not going away. That's the always-on, motion sensing, Kinect which allows users to interact with their Xbox via voice commands or gestures.
Whether fans will accept Microsoft's mea culpa will be revealed when the game system becomes available in November. The bottom line is always the bottom line.
Shares of Microsoft were down less than one percent from Wednesday's closing price of $34.59 in pre-market trading Thursday.
At the time of this writing, Jim Probasco had no position in any mentioned securities.
View Comments and Join the Discussion!
Posted-In: Microsoft Corporation Sony CorporationNews Management Events Tech Media Best of Benzinga