EXCLUSIVE INTERVIEW: Jive Software CEO on M&A, Software Updates (JIVE)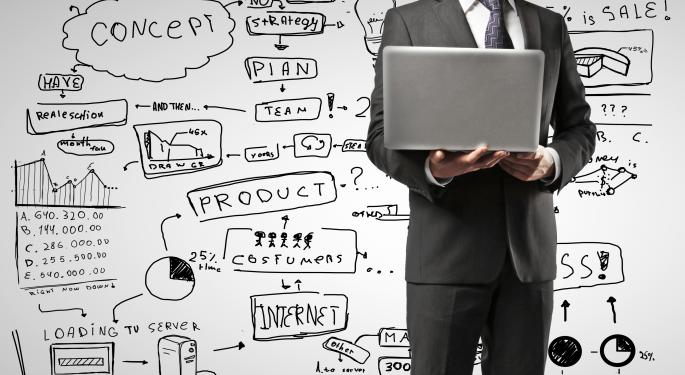 Jive Software (NASDAQ: JIVE) Software Chairman and CEO Tony Zingale gave an exclusive interview Tuesday morning to Benzinga.
Tuesday was a big day for the company, as they announced huge developments for their mobile applications. These updates allow users of the software to no longer just check in via mobile, but to increase productivity as well. This transformation comes after the company saw mobile use surge more than four times in the past year.
Zingale added details on the updates, stating, "the tablet we believe takes over for the laptop over the next several years. Obviously, everybody is working in a mobile smartphone fashion... we have really approached the design differently than we have in the past taking into account the real estate, taking into account the way people actually interact with the Jive application when they're collaborating with their employees or in the case of external communities collaborating with their customers."
Benzinga asked about recent acquisition rumors with SAP (NYSE: SAP) and Oracle (NASDAQ: ORCL). Unable to comment directly on M&A rumors, Zingale did note: "Jive is a clear leader in its space, its the dominant technology provider in its space... I think when you see rumors like the ones in the press, it is evidence that the larger companies' strategies are failing and that they are looking for alternatives."
Looking at mergers and acquisitions from the opposite prospective, Jive has been very active in acquiring other companies. Within the past six months, the company has purchased StreamOnce (integrates communication streams from several platforms into the Jive activity stream), Clara (analytics to measure sentiment), Bitplay (seamless chat via a web browser) and Producteev (cloud based social task management). When asked to highlight the difference SteamOnce has made, Zingale referenced the different sources the technology pulls from and said, "we are able to form one communication hub for all employees."
As a leader in cloud computing, the CEO commented on the industry, "Its pretty clear that the enterprises are replatforming around the world... including companies like Microsoft and IBM, and its not just cloud computing but its mobility and smart devices and tablets." Zingale's complete thoughts on the industry will be published in the future.
Shares of Jive closed up Tuesday at $17.34.
View Comments and Join the Discussion!
Posted-In: Interview Tony ZingaleNews Management Success Stories Trading Ideas Interview Best of Benzinga