The Most Likely Reasons Google Purchased Waze (GOOG)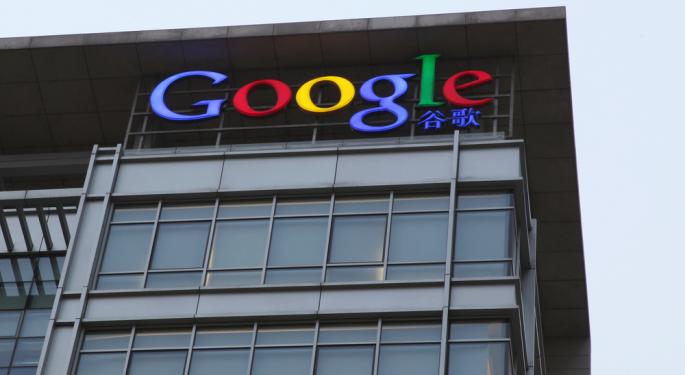 On Tuesday, Google (NASDAQ: GOOG) announced that it was buying mapping app Waze for around $1.1 billion. Details of the acquisition were not released other than to say that the company intends to allow Waze to continue functioning independently.
This wasn't an acquisition that felt like it followed the normal Wall St. script. It felt hurried and a little haphazard on Google's part. In early May, reports surfaced that Facebook (NASDAQ: FB) considered buying Waze but soon after, Google swooped in, took over the party and closed the deal.
People have thrown around a host of speculation about why Google wanted Facebook. Here are some of the theories that make sense.
To Keep it From Facebook
That seems obvious. That's likely why the deal felt so rushed. Although Apple (NASDAQ: AAPL) epically fell on its face with its Apple maps app, it's quietly improving. Apple critics love to beat up on it (It's a bit of a tech blogger fad) but the truth is that it now works pretty well.
So does the Google maps app but Google would rather not have Waze in the hands of Facebook where another company with deep pockets would put a third competitor in the mainstream.
Why compete when you can purchase?
When you have a headache, you have two choices: fight it off while suffering along the way, or spend next to nothing purchasing a bottle of Tylenol. Waze is a bit of a headache to Google because it has doubled its user base to 40 million, it's in 110 countries, and more than 90 million people posted map updates in 2012. Feels a lot like the reason Facebook purchased Instagram, doesn't it?
Google wants to learn how to be social
A lot of people use Google services. Google docs works pretty well as a Microsoft (NASDAQ: MSFT) Office alternative, Google Chat is nice for real time communications with others, and "googling" is so popular that it became its own verb.
But what Google doesn't do well is anything resembling social media. Google+ is a nice idea but for most, it's where social media profiles go to die. Waze, without its social component, is just another mapping app. Connecting with others in your area, seeing the latest gas prices, and learning of an accident further along your route are great features that put this app, "on the map."
Google doesn't appear to understand how to build a social community. Waze can help.
It's a cool app
Let's not take anything away from Waze. A lot of people think that Google had predominantly defensive reasons to purchase Waze but there's no doubt that the app is a great idea. It's refined, it's evolving, and people love it. That alone seems like a strong reason to purchase.
Disclosure: At the time of this writing, Tim Parker was long Apple.
Posted-In: Apple Facebook GoogleNews M&A Events Tech Media Best of Benzinga
View Comments and Join the Discussion!