GameStop Rises Over 3% Pre-Market As Pre-Orders For Next-Gen Game Systems Begin (GME)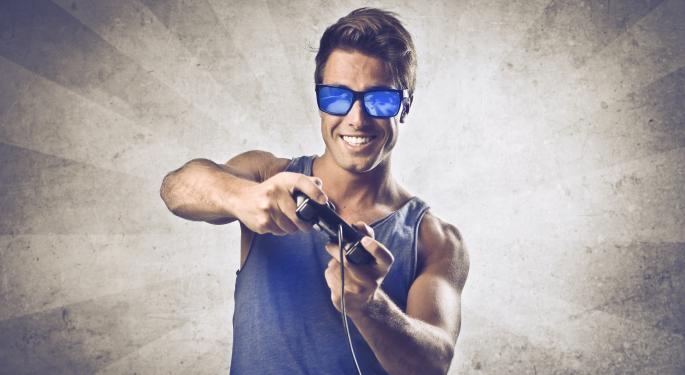 GameStop (NYSE: GME) shares rose more than three percent pre-market after the video game retailer began accepting pre-orders for two newly announced next generation gaming systems.
Monday night, Gamestop began accepting online pre-orders for Microsoft's (NASDAQ: MSFT) Xbox One and Sony's (NYSE: SNE) PlayStation 4.
Xbox One
GameStop began taking pre-orders for the Xbox One last night with the console set to fully go on sale in November. Currently, users can only purchase pre-packaged bundles of the console with games, including several bundles with games made by Electronic Arts (NASDAQ: EA). One bundle is the EA Sports bundle, priced at $679.96, where users get the console plus Fifa 14, Madden 25, and NBA Live 14.
The pre-order follows Microsoft's presentation at the Electronic Entertainment Expo, commonly referred to as E3. Microsoft debuted 14 exclusive games for the Xbox One including Dead Rising 3 and Ryse.
PlayStation 4
Sony also debuted its latest installment to the PlayStation console product line, the PlayStation 4. Priced $100 cheaper than the Xbox One, the console is also available for pre-sale on GameStop's website. Again, the console is only available for pre-order in bundles.
One key difference between the consoles is the inclusion of a built-in DVR in the Xbox One, which allows users to record game footage as well as tv shows and movies. However, the downside being discussed to Microsoft's console is that it needs to connect to the internet once every 24 hours to function as it uses a cloud-based memory system to boost performance.
Used Games
GameStop has been the leader is used game sales and trading. However, the new console released by Microsoft aims to counter this apparent monopoly.
Microsoft is not allowing used games to work on its Xbox One, a straight shot at GameStop. However, Sony's PlayStation 4 does still work with used games, a feature highlighted by Techcrunch as the deciding factor in which console is better.
Shares Pop
GameStop share sold off Monday on the news that Microsoft was not going to allow for the use of used games. Shares closed Monday at $34.99, down about $2. However, following Sony's announcement of the inclusion of used games, shares popped pre-market back above $36.
Posted-In: News Guidance Previews Events Pre-Market Outlook Markets Movers Trading Ideas Best of Benzinga
View Comments and Join the Discussion!