Exclusive: Vringo CEO Andrew Perlman on ZTE, Google (VRNG, GOOG, MSFT)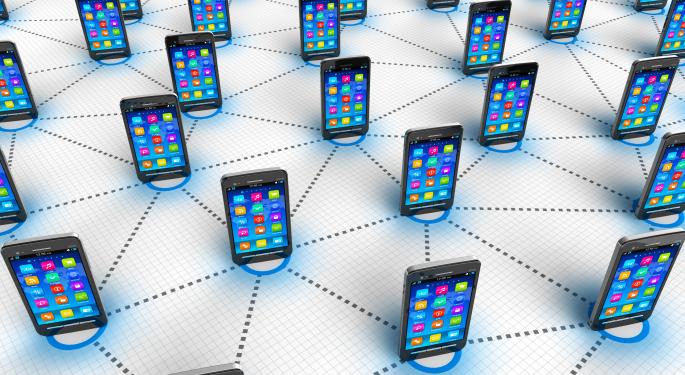 Vringo (NASDAQ: VRNG) CEO Andrew Perlman gave Benzinga an exclusive interview Monday morning.
Perlman opened the interview by highlighting events he is looking forward to and pointed out the cognitive radio project that Vringo is working on with Virginia Tech Intellectual Properties, "a number of events that are coming up in the course of our litigation with ZTE," and went on to say "there is a lot for us to excited about in the upcoming months."
Unable to go deeply into the firm's relationship with Microsoft (NASDAQ: MSFT), Perlman stated, "there was a lot of speculation in the market... and we feel positive on the agreement we were able to close with Microsoft." The settlement announced two weeks ago gives Vringo one million dollars, five percent of the Google (NASDAQ: GOOG) payout, and six patents.
When asked about a timeline for the Google and ZTE litigation, Perlman responded, "in terms of Google we are waiting for the district court judge in Virginia to rule on what he wants to do with our future royalty rates... I can't put a specific date on it, but it is ripe for the judge's decision. In terms of our ZTE litigation, what people should be looking for I think is the October fifteenth hearing thats scheduled in Mannheim, Germany."
Vringo has been adding a significant amount of talent, including Ashley Keller (who launched a litigation finance firm), Noel Spiegel (who spent forty years at Deloitte) and Anastasia Nyrkovskaya (from NBC Universal). Andrew Perlman commented that he is excited about the new team members, and might do a little more hiring for the patent litigation side of the business.
Because Vringo has been in litigation with Google for so long, Benzinga asked him if there are plans to raise additional capital to sustain operations. Perlman responded, "Right now we have no plans to raise additional capital. On our last reported numbers, we have about fifty million dollars in cash and absolutely no debt. I think the one obvious caveat would be if we found an asset that we really love, but we would only do that if that was accretive to shareholders."
Shares of Vringo are currently trading down two percent to $2.94 with two hours left of trading.
Follow up articles, including questions asked after the live interview, will be covered later this week.
The interview was broadcast live on the Benzinga Pro real-time audio and news service, along with other exclusive CEO interviews. A recap of the interview is available below.
View Comments and Join the Discussion!
Posted-In: Anastasia NyrkovskayaNews Small Cap Analysis Small Cap Management Hot Trading Ideas Interview Best of Benzinga