Apple's iWatch Could Take Out Swatch, Other Watch Makers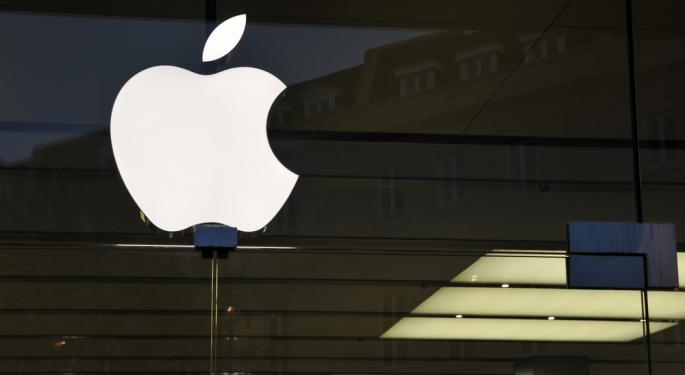 There was a time when most adults (and some kids) wore wristwatches. That day ended with the rise of cellular phones, which provide a more accurate way of telling time.
Despite the consumer shift away from cheap watches, the luxury watch market is still quite successful. In fact, Alexander Zacke gave up his lucrative career as an eBay PowerSeller to start his own real-time auction website, Auctionata -- which just happens to have a new section dedicated to luxury watches.
But while the art that Auctionata sells will never go out of style, one has to wonder if it is only a matter of time before Apple (NASDAQ: AAPL) -- which is rumored to be making a revolutionary smartwatch -- will take over the traditional and luxury watch markets.
Dr. Oliver Hoffmann, Chairman of the Wristwatch Section at the German Society for Chronometry (DGC) and the Director of the Watch Department at Auctionata, told Benzinga that Apple is most likely to hurt mainstream watch makers like Swatch (OTC: SWGAY).
"Let me start with the topic of digital watches," Hoffmann told Benzinga. "First of all, digital watches are, of course, not new to the market.
"I think it could be very hard for Apple or Samsung to penetrate the luxury watch market. People who are willing to buy luxury watches for $10,000 are expecting a little bit old-fashioned, prestigious watch. Apple or Samsung would have to make a very rare, very expensive product."
Hoffmann expects Apple to aim for the mainstream market, however.
"I see a very serious problem for, for example, Swatch," he said. "Swatch is very successful with mass product, high-quality watches, and this is probably the most attractive market for Apple or Samsung."
While Swatch could be vulnerable to Apple's future products, Hoffmann said that the company (which reported a 26 percent increase to its full-year net income) should not be underestimated.
Watch makers who specialize in luxury watches should be safe -- for now, at least. Likewise, luxury watches should not pose a threat to Apple and Samsung's success.
"The high-end luxury market will probably not be a problem for them," said Hoffmann. "On the other hand, I don't think that people will wear two watches in the future because it could look a little bit weird. That's okay for [Nicolas] Hayek, the founder of Swatch, but for the normal person that would be a little bit weird to wear two watches."
Until a groundbreaking product is introduced, however, consumers are likely to remain skeptical of the smartwatch concept.
"This development of this intelligent, digital watches -- it's a reasonable development, but it's very hard to figure out what, exactly, is innovative in this development," said Hoffmann. "People already have watches, and one of the most important innovations I mentioned of watches is the prestigious design aspect of the development."
If there is any problem that luxury watch makers could face, it's the fact that consumers may not have any desire to go back to a traditional watch after wearing a smartwatch.
"That's a bit tricky," said Hoffmann. "If you think about wearing a luxury watch, you probably would wear it to some events. If you're used to a digital intelligent watch, you probably wouldn't like to miss it. It's like an iPhone -- people that have it never want to put it away. They feel naked without the iPhone. I could imagine it would be the same [for an] intelligent watch."
In that event, the luxury watch market could be in trouble.
Finally, Hoffmann discussed the possibility of Apple or Samsung making a special luxury watch for wealthy customers. He noted that luxury watches typically start at around $4,000.
"I think it would be very interesting for Apple or Samsung to build a watch at this price -- to combine the features of a digital intelligent watch with a luxury watch," he said.
Louis Bedigian is the Senior Tech Analyst and Features Writer of Benzinga. You can reach him at 248-636-1322 or louis(at)benzingapro(dot)com. Follow him @LouisBedigianBZ
Posted-In: Apple Auctionata iWatchNews Rumors Management Success Stories Tech Best of Benzinga
View Comments and Join the Discussion!