Will Samsung Top Apple in China During Q2?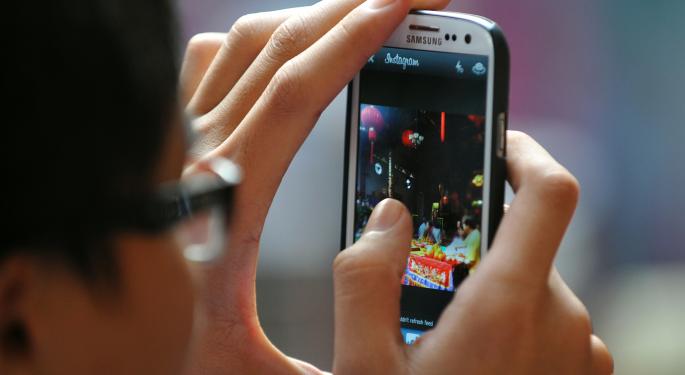 Samsung is on its way to becoming the top smartphone vendor in China this quarter.
According to DigiTimes, the South Korean tech giant led the Chinese market in April, outselling China-based vendors with 18.8 percent of the market.
Coolpad came in second place with 11.5 percent, followed by Lenovo at 11.2 percent.
Huawei Device ranked fourth, earning 10.1 percent of the market. ZTE, one of the more popular China-based vendors (within the media, at least) acquired 6.4 percent of the market.
Apple (NASDAQ: AAPL), Samsung's chief competitor, reportedly ranked sixth with only 5.4 percent of the Chinese smartphone market.
Compared to Samsung (whose market share was more than three times the size of its Cupertino, California-based competitor), Apple's share may be viewed as a disappointment by some investors. After all, it was not that long ago when Apple sold more than two million iPhone 5 units in China -- in just one weekend!
With sales so high, the company is expected to keep growing. At the very least investors want Apple to close the gap between its competitors (particularly those using Android) instead of allowing it to widen.
Investors who look at the bigger picture, however, will realize that Apple's success in China is more than a sprint or a marathon -- it's a lifelong journey that may never come to an end. In addition to the rising number of competitors, Apple must deal with the simple fact that not everyone can afford an iPhone. Some who can afford it won't buy it because they prefer other devices.
Unless Apple can somehow manage to develop a phone that everyone universally loves and can magically afford, those challenges will continue to impact iPhone sales domestically and internationally.
There are a few changes the company can make right now, however.
Apple is estimated to be losing $6 billion in annual sales due to its poor marketing and distribution setup in India. Once again, Samsung has been all too keen to pick up the slack, as well as the lost revenue. BlackBerry (NASDAQ: BBRY), one of the more popular smartphone brands in India, is another beneficiary of Apple's missteps.
In China, Apple's troubles have less to do with marketing than they do with the challenge of convincing consumers to spend $600 on a smartphone. Many are turning to cheaper devices from Chinese corporations, including several iPhone knock-offs from Meizu.
In spite of these challenges, the Chinese market is large enough for Apple to experience growth for several years to come. Samsung may still lead the nation in smartphone sales, however, as it is willing to sell devices at every price point. For the time being, Apple is not.
Louis Bedigian is the Senior Tech Analyst and Features Writer of Benzinga. You can reach him at 248-636-1322 or louis(at)benzingapro(dot)com. Follow him @LouisBedigianBZ
Posted-In: Apple Coolpad Huawei Device Lenovo MeizuNews Success Stories Tech Best of Benzinga
View Comments and Join the Discussion!