Will Microsoft's Xbox One Help or Hurt Comcast, Other Cable Giants?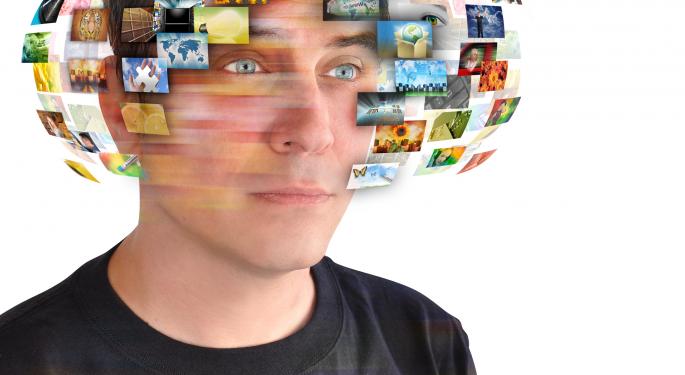 Microsoft (NASDAQ: MSFT) is dedicated to changing the way consumers watch television, but it has no intention of eliminating pay-TV giants like Comcast (NASDAQ: CMCSA), Dish Network (NASDAQ: DISH) or Time Warner Cable (NYSE: TWC).
AllThingsD's Peter Kafka wrote a piece speculating that, after working with the cable companies to improve the Xbox One experience, Microsoft may one day use its position of power to "push the cable guys closer to the door."
In truth, Microsoft is unlikely to ever push cable providers out of the industry -- mostly because it would be counterproductive.
If Microsoft wants to be a leader in providing content from a variety of sources (cable, Xbox Live, Blu-ray discs, over-the-airwaves TV, etc.), it can't discriminate between the content sources. By favoring one over the other, it could potentially alienate the customer base it is trying to reach.
Microsoft is more likely to enlist in the help of all content providers -- from cable and satellite services like DirecTV (NASDAQ: DTV) to streaming video giants like Hulu and YouTube. These are the providers that will help shape Xbox One and its eventual successor.
Some investors may notice that Netflix (NASDAQ: NFLX) was mysteriously absent from Microsoft's content presentation. This isn't because the service will skip Xbox One -- in fact, you can bet that a special Netflix app will be available at launch. However, it is widely known that PlayStation 3 is the number-one living room device for viewing Netflix videos. Thus, Microsoft may have decided to focus on neutral video sources (TV, downloaded movies, etc.) instead.
Microsoft is a content maker and distributor, but it is not a pay-TV company. Xbox Live won't slowly transform into the next Netflix -- not even if the Halo TV series turns out to be a smash hit. Thus, Microsoft will always have to rely on other services to fulfill its vision for the future of Xbox.
This might disappoint those who had hoped that Microsoft would make it easier for users to cut the cord. For better or worse, the cord is not going anywhere. Without sports or live TV, Netflix, YouTube and Hulu have zero chance of replacing cable. All they can hope to do is steal some of cable's thunder and reshape the future of television, which they have already done.
Ultimately, if Xbox One is everything that Microsoft has said it will be, the company could actually improve the popularity of the pay-TV industry. After all, Xbox One stands to make cable and satellite services look more appealing than ever before. Who among those who can afford the $100 monthly bill will be able to resist cable's lure once they see what Xbox One has in store?
Louis Bedigian is the Senior Tech Analyst and Features Writer of Benzinga. You can reach him at 248-636-1322 or louis(at)benzingapro(dot)com. Follow him @LouisBedigianBZ
Posted-In: AllThingsD Comcast DIRECTV Dish Network HuluNews Rumors Tech Best of Benzinga
View Comments and Join the Discussion!