Skillz Invites Skilled Players to Compete for Cash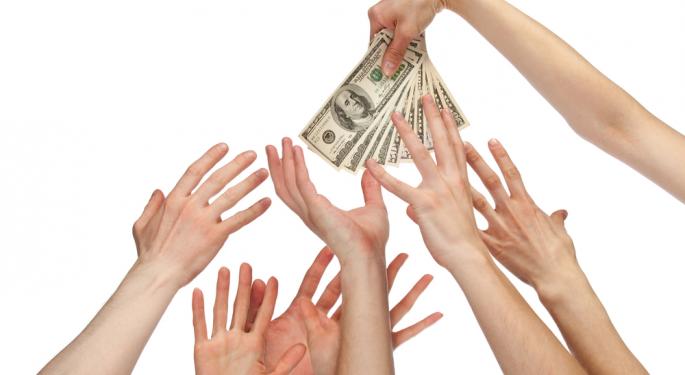 Serial entrepreneur Andrew Paradise is taking a stab at mobile game tournaments with his new company, Skillz.
Described as a multiplayer network for Android games (and eventually iOS games), Skillz allows users to gamble with their gaming skills. Players can enter various game tournaments and compete for cash prizes for as low as $0.25.
The Skillz game lineup includes 3D Cave Runner, Apache Strike: Multiplayer Fun, Big Sport Fishing 3D, Bubble Explode, Bubble Shooter, GnarBike Trials, IBC Boxing, King of Defense, Mini Golf Stars 3D: Putt and Sushi Chop. Many more are on the way.
"We have some fairly large studios that are going to be launching with us in the next 30 days," said Paradise, who co-founded Skillz with Casey Chafkin and serves as the company's CEO. "The reason I think the major studios sign with us because even EA (NASDAQ: EA) and Zynga (NASDAQ: ZNGA) would have trouble with either one of them owning the tournament system.
Both of them want to engage in the system where players can have better engagement and better retention, but at the same time I think that both of those companies would want to own the player base and not have the other company accessing their player data.
"When you think about that consideration, and when you think about Android and iOS -- where either Apple (NASDAQ: AAPL) or Google (NASDAQ: GOOG) or Amazon (NASDAQ: AMZN) -- it makes a lot of sense to have an independent company that is powering tournaments and this social feature set inside of games."
There are some very good reasons for this, Paradise argued.
"One of the reasons for that is one of the keys to having a successful tournament system is player liquidity," he said. "So having as many people play as possible in the system -- we've seen some pretty significant trends around how likely people are to continue to play tournaments within a given game with relation to how quickly a tournament completes and with relation to the player matching aspects. If you have a thin population, obviously you can't do as good of a system with either of those things."
Paradise said that he could not yet reveal which new publishers have signed up as a Skillz partner.
"I can't tell you about any of the ones that aren't out yet," he said. "We're under secrecy agreements there. [But] we're going to be doing press with those studios -- they're publicly traded studios."
When asked if one of those publicly traded firms is EA, Paradise replied, "I'm not commenting."
Looking ahead, Paradise estimated that Skillz will gradually make its way to PC gaming and could eventually move to console gaming.
Louis Bedigian is the Senior Tech Analyst and Features Writer of Benzinga. You can reach him at 248-636-1322 or louis(at)benzingapro(dot)com. Follow him @LouisBedigianBZ
Posted-In: Andrew Paradise SkillzNews Success Stories Startups Tech Best of Benzinga
View Comments and Join the Discussion!