EXCLUSIVE: Zettaset: Making A Mark With Security Solutions For Hadoop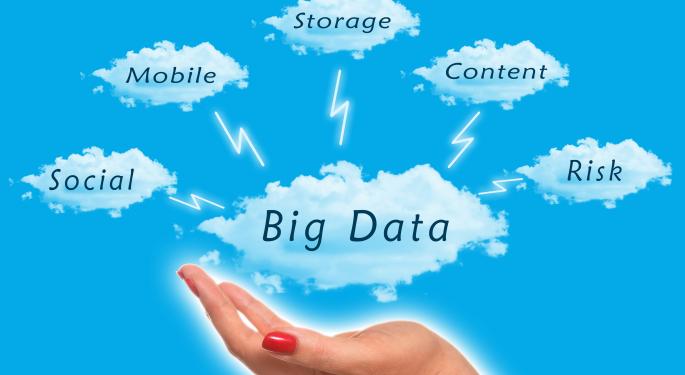 So far, Zettaset is a relatively small startup with roughly 40 employees.
The Mountain View, California based company focuses on secure big data management through its Orchestrator™ v5, which makes a security "wrapper" around Hadoop distribution, operating as an "independent management layer" that's on top of the open source code.
"We essentially enable people with software that addresses management, security and performance, in terms of having the software around the open source to make it enterprise hardened and ready for adoption," said Jim Vogt, Zettaset's chief executive officer.
One of the things Hadoop does very well as an open source code is the MapReduce function, which allows you to take semistructured and unstructured sources of data and structure them in a way that can be aligned with analytics. This broadens the range of data sources for those who want to run analytics on large scales, making it easier to guide business decisions at faster rates.
Unfortunately, it's not easy to install, although it has become easier to deploy within a production environment within the last year. It also lacks certain enterprise features that only Zettaset offers. Typically, using Hadoop to broaden data sources takes Hadoop vendors to deploy in a production environment.
"Although the work within the community, the Apache community, the open source community, is moving along, it moves at a pretty slow pace, right? So for some of the security features that we're shipping today, those won't be commercially available in an open source version probably for another 18 to 24 months," said Vogt.
According to Vogt, by the time that comes out, Zettaset is moving on to the next set of features. Finding the next advancements through software allows them to get to major solutions first. Many vendors just manage Hadoop for companies, offering professional services, but not manageable software.
"You can't just go retrofit structured tools into an unstructured environment. It just doesn't work, and it doesn't scale, and it doesn't address a lot of the challenges form a security standpoint that you now have with distributed architecture," said Vogt in regards to Zettaset developing their own software for Hadoop.
Zettaset sells a license for enterprise software with a standard maintenance agreement that can be renewed each year for upgrades and any fixes that are needed. Their annual fee is cheaper than many competitors, like Cloudera. They also have reduced rates for those who want to own a perpetual license for the code, only paying for maintenance upgrades for the extended period.
Vogt doesn't believe that Zettaset's competitors can match, and noted that their logic is flawed for the long term outlook.
"They want to sell you code services and training around Hadoop. We have a very different mentality here at Zettaset. We don't think you need to be a mechanic to drive a car, and essentially, you know, the things that we're addressing are in software. And so we don't think you need to build big Hadoop human resources to manage the infrastructure. You can do it in software," said Vogt.
Vogt said that these services don't really address security and performance.
"So what're you going to do? Put a guy in front of a rack with a gun? And what're you going to do? Blow on it to make it go faster? Those are things that have to get embedded in the fundamental technology to address these concerns," Vogt joked.
Zions Bank (NASDAQ: ZION) is a longtime costumer of theirs, and uses their infrastructure, and it isn't run by a Hadoop expert. They're applying their security algorithm to proactively look at fraud events and things of a similar nature. They have other prospects in the works with several major banks, and other players.
According to Vogt, Zettaset is focused on security and performance because they know that leads to broad scale adoption and deployment. The more active production environments that are created, the better.
Zettaset works with all of the available distribution of the open source Hadoop, whether its Cloudera or IBM (NYSE: IBM) big data insights, or others.
He doesn't believe that within the next ten years you'll have all of these permutations of these distributions. Branding open source code just doesn't make sense to him. He went on to say that the staying force in the market will be those who add value on top of the distribution open source code. According to Vogt, Zettaset's software will continue to add value for five to ten years down the road.
"We're going to continue adding value in our software, and whether that gets us public, or acquired, or integrated into another company, ah, you know, we're going to go continue to build our business," said Vogt.
He said that Zettaset will remain focused on finding solutions for Hadoop through software that will accelerate its adoption rate, because solutions through software give people the confidence to deploy the open source.
"I think there's a lot of stir, and there's a lot of 'Hey, this is already taken care of, it's already handled,' and in reality that's a grate market message, but it's not the reality when they get down to costumers and sales," said Vogt.
Vogt said that you have to know at the end of the day that there are some big stakeholders in the market, and that a lot of the larger companies that are involved that are still in the evaluation stages within the young market.
"We're just going to continue to listen to the costumer and solve the problems that are going to allow them to adopt the technology, and that's how we're going to win," said Vogt.
Posted-In: News Movers & Shakers Topics Startups Hot Markets Movers Tech Best of Benzinga
View Comments and Join the Discussion!