Eurozone GDP Puts Euro Under Pressure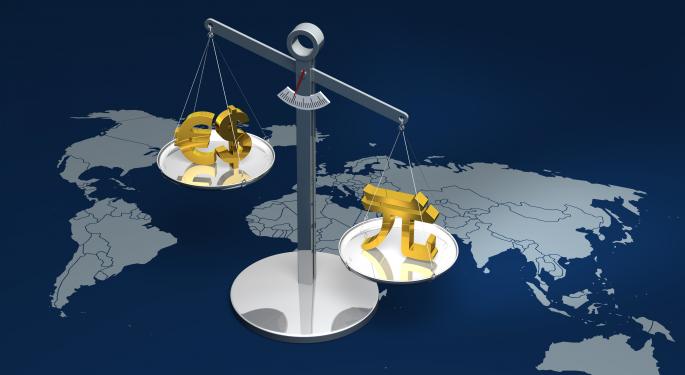 The euro remained under pressure on Thursday after weak GDP data was released Wednesday. The figures indicated that the European Central Bank's prediction of growth in the second half of 2013 is looking less and less likely.
With poor data on the table, the ECB is likely to remind markets of their plan to cut deposit rates if need be.
The common currency traded at $1.2860 on Thursday morning after data released Wednesday showed the eurozone GDP fell at an annualized rate of 0.9 percent in the first quarter of 2013. The Wall Street Journal Reported that this year's first quarter slide marks the sixth straight quarter of recession for the region, making it the longest contraction of the postwar era.
Even more concerning were the business surveys for April which indicated that the region's economy could be in for another slump in the second quarter.
Disillusionment and anger are common themes among the region's struggling countries, and although the ECB's efforts to do "whatever it takes" to keep the union together have boosted financial markets, the benefits have not trickled down to the parts of the economy that need them. High unemployment and banks that can't or won't lend plague the southern eurozone countries and highlight the current austerity minded recovery plan.
GDP data showed that Spanish and Italian economies contracted at a rate near 2 percent in the first quarter, which many were expecting. Surprisingly, the French economy also shrank which convinced many that the second largest eurozone economy was beginning to have more in common with its southern peers than number one economy, Germany.
Having pressure on the euro is likely welcomed by the ECB as the bank attempts to talk to the currency down to keep the region's exports competitive. Many expect that the euro will rebound from the negativity and the central bank will need to take more aggressive measures to lower the currency's value.
Posted-In: News Commodities Forex Global Markets Best of Benzinga
View Comments and Join the Discussion!