Institutions are Buying RF Industries, Should You Too?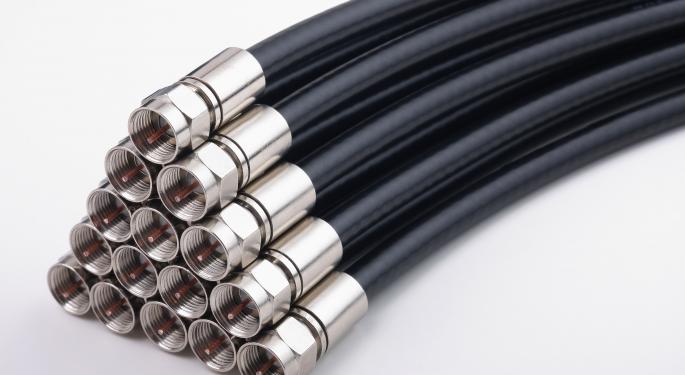 RF Industries (NASDAQ: RFIL) designs, manufactures and markets interconnect products (fiber optic and other specialty cables) and radio frequency wireless modems.
These products are sold to individual customers, processed further and sold to governmental entities. While products are designed in California, most are manufactured by third parties in Asia.
Analysts estimate the size of the interconnect products industry to be approximately 46 billion with no entity controlling no more than 15 percent of the market. With limited financial resources as compared to competitors, RF Industries competes on the basis of quality, price and value added support to customers.
Major risks for the company face include control over manufacturers, limited customer diversity and quickly changing technology. As products are largely produced by third parties, RF has limited control over quality, and cannot be certain that demand will always be met. Another risk the company faces is that one customer makes up one third of total sales.
In the company's annual report, the company does note that this client has been a major customer for at least ten years. The third significant risk the company faces is quickly changing technology in some products. This concern is heightened as the firm only employs five engineers.
For the fiscal year that ended October 31, 2012, net income rose almost 240 percent from the year prior. This increase is largely due to an increase in sales while decreasing selling and general expenses as a percent of total sales.
While this increase in sales seems especially impressive, almost eleven million of the company's thirty million net sales is due to the acquisition of Cables Unlimited, for which $2,800,000 was paid. This puts net income of existing divisions at a $113,657 loss.
Over the past quarter, institutional ownership has increased by almost 25 percent, bringing total institutional ownership to 9.9 percent. Insiders, including multiple directors and executives, have sold almost 350,000 shares over the past two years.
RF's P/E ratio is only 12.12 as compared to the industry average of 20.19. Price/Sales ratio is only 20 percent of the industry average while the Price/Book is on par with similar firms. RF Industries is currently paying a 4.38 percent annual dividend yield.
Shares closed Thursday at $6.32.
Posted-In: Cables UnlimitedNews Small Cap Analysis Small Cap Trading Ideas Best of Benzinga
View Comments and Join the Discussion!