Will AT&T Drop HTC's Facebook Phone?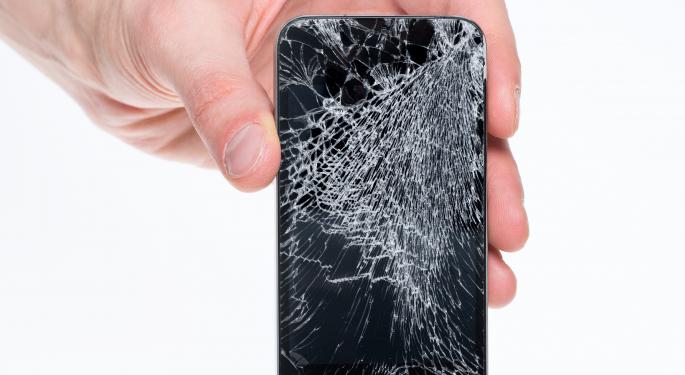 AT&T (NYSE: T) is largely expected to drop HTC's (OTC: HTCKF) latest Facebook (NASDAQ: FB) phone from its stores and website.
This rumor, which started at BGR and has spread across the Internet, claims that the smartphone experienced sales that were "shockingly bad."
While AT&T and HTC have yet to confirm these reports, the carrier unofficially acknowledged the sales performance issues when it reduced the price from $99 to just $0.99. HTC explained the price cut by stating that "promotional pricing is common in the mobile industry."
As of this writing, AT&T is still selling the HTC First for $0.99. There has been no official indicator that the carrier will stop selling the device. If AT&T does not order any additional units, however, it could disappear very quickly.
It is not yet known if the price reduction -- which has sparked a plethora of negative discussions within the tech media -- has had a positive impact on sales. Without a full marketing campaign to promote the handset or its price cut, however, HTC is unlikely to see a significant sales improvement.
Last week, Global Equities Research analyst Trip Chowdhry said that he believed that the First flopped because it lacked the "cool factor" found within Apple (NASDAQ: AAPL) and Samsung devices.
"People seem to not go with HTC First probably because it does not have a cool factor that many Facebook users go for," Chowdhry told Benzinga. "It seems to me that HTC First is pretty much dead. Hardware -- that is, devices that are pre-packaged as a Facebook phone -- probably will not have momentum. But Facebook Home as an application will probably be successful because people who live and die on Facebook will probably like it."
Facebook Home -- the core inspiration for HTC's new phone -- has been downloaded by roughly one million people in America. Nonetheless, tech reporters continue to question the app's long-term viability.
In reality, it is likely the short-term response that will be the most damaging to Facebook Home. Over the next several months, as Facebook enhances the app and transforms it into a more intuitive way to use the social network, it is likely to become more popular.
While Chowdhry is confident in Home's future, he is worried about what it means for Google (NASDAQ: GOOG).
"Facebook has hijacked the screen," Chowdhry told Benzinga last month. "The first and foremost interaction that you do will be on Facebook.
"…If you, as a user, the first interaction that you have with a phone is with Facebook Home, your experience is controlled by Facebook. Remember: technology is a commodity. Now you, as a user, interact with Facebook as an application. Facebook tells you where to go next. Facebook tells you what are the good applications to launch. Facebook controls the engagement."
Louis Bedigian is the Senior Tech Analyst and Features Writer of Benzinga. You can reach him at 248-636-1322 or louis(at)benzingapro(dot)com. Follow him @LouisBedigianBZ
View Comments and Join the Discussion!
Posted-In: AT&T Facebook Global Equities Research HTC HTC FirstNews Rumors Tech Best of Benzinga