Why Amazon Really Supports an Internet Sales Tax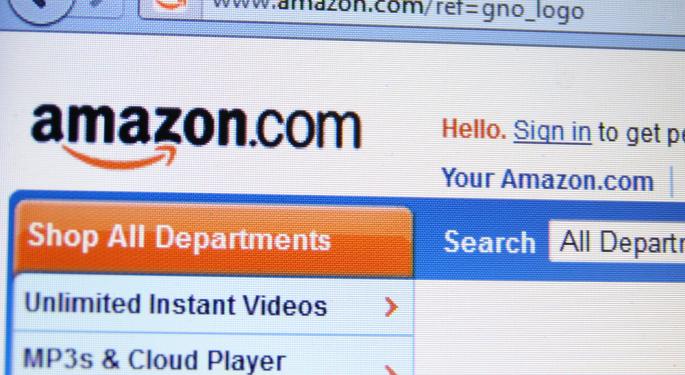 Another nail is about to be struck into the coffin of tax-free online shopping.
That's because, as the AP via Yahoo News reported, the US Senate is set to pass a bill that would empower states to collect sales taxes on such purchases.
Under current law as noted in the story, only retailers that have a physical presence in a given state can be taxed. This has provided the likes of Amazon (NASDAQ: AMZN) and eBay (NASDAQ: EBAY) a competitive advantage in the eyes of many, effectively allowing them to offer discounts versus their sales-tax collecting counterparts.
As one may expect, eBay has fiercely condemned the proposed measure, going as far as to ask users to contact their elected representatives in opposition to the legislation.
And, naturally, traditional retailers such as Best Buy (NYSE: BBY), Macy's (NYSE: M) and Wal-Mart (NYSE: WMT) back the bill. Although such retailers do sell items online, pure online businesses would naturally face a heavier burden in light of the bill, going from collecting taxes on few transactions to most of them.
However Amazon, which until recently opposed similar measures, has oddly sided in favor of an Internet sales tax. What gives?
To the trained eye, it is clear that increased regulation generally favors larger businesses - whether intentionally or not.
While supporting such a tax may seem in direct contrast to the online retail giant's business interests, one must consider its proportional impact. Yes, Amazon would certainly bear additional administrative costs and would lose the competitive pricing advantage the absence of sales taxes has given it. But, a tax would be far more detrimental to smaller online retailers, whom have less resources to bear the additional costs and overcome the loss of this important competitive advantage.
Amazon's support can be likened to Costco's (NASDAQ: COST) support of an increased minimum wage. Earlier this year, the discount variety giant's CEO supported President Obama's call for a minimum-age increase - a decision that seemed to counteract the company's own best interests. However, the increase would have likely had a far-greater impact on lower-paying competitors such as Target (NYSE: TGT) and Wal-Mart, thereby indirectly benefiting the company.
Perhaps most importantly, as the mentioned Business Insider piece noted, eBay is built around servicing small retailers. Amazon may view taxation as a means of keeping eBay at bay.
This is all nothing new, as businesses from all industries take the competition to Washington routinely. That's just what Amazon may be doing these days in an attempt to get a leg up on its online competitors, as it appears willing to suffer a few scratches in hopes others bleed to death.
Posted-In: President ObamaNews Best of Benzinga
View Comments and Join the Discussion!