Echo Logistics Has an 'Ongoing' M&A Strategy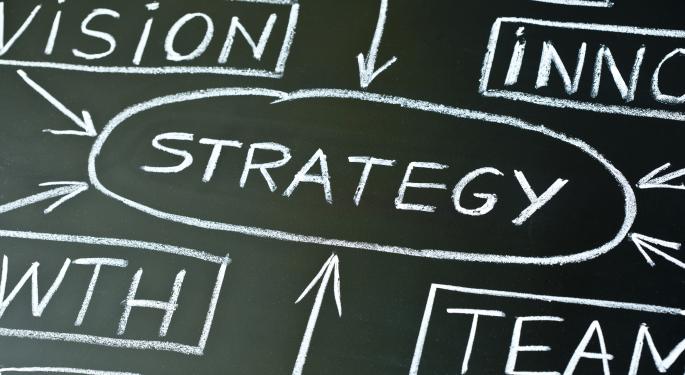 Over the past 18 months, Echo Logistics (NASDAQ: ECHO) -- a technology-enabled transportation and supply chain management company -- has made five acquisitions.
One of the most significant purchases turned out to be Open Mile, a truckload freight broker.
"Generally what we're buying is a small broker -- a freight broker -- that basically adds sales people to our organization, adds geographic coverage, adds a customer base," Doug Waggoner, CEO of Echo Logistics, told Benzinga. "That's typically our strategy.
"On occasion we'll do other things. We recently bought a company called Open Mile, which developed some very interesting technology that was fairly easy to integrate with our system. Plus they had a small brokerage business and some really great talent, so we were able to capitalize on all of that."
"But mostly our acquisitions are small freight brokers that can benefit from our technology, from our multimodal approach, and we can benefit from their geographic presence."
Echo, which was started by two of Groupon's (NASDAQ: GRPN) founders, Brad Keywell and Eric Lefkofsky, has completed 16 acquisitions since the company launched in 2005.
"We work…on a continuous basis, so we'll continue to look at acquisitions on an ongoing basis," said Waggoner.
Softer Performance
Prior to the release of Echo's first quarter results (which became public on April 25), analysts expected the company to report earnings of $0.16 per share -- one penny higher than Echo's actual number.
"The economy was a little bit softer than I anticipated," Waggoner explained. "Also, we made some investments last year in our sales organization….which is over 120 people, and [we] extended their training for six months.
"We've been telling the Street for a year now that 2012 and the first two quarters of 2013 would be a little softer than normal because of the investment we were making in our sales organization. So it's really a function of investing for the long-term and building what we think is a great platform."
Waggoner pointed out that Echo increased its revenue by 21 percent while the GDP only rose 2.5 percent versus a three percent estimate.
"I'm certainly not ashamed of our performance," said Waggoner. "In fact, it's probably the best performance of the industry, and an industry that's very closely linked to the overall macroeconomic environment."
Waggoner is also very confident in the company's potential during the second half of the year.
"We're gonna produce numbers that will get people excited," he added. "Like I said, we're not ashamed of the numbers we have right now. We think they're rock-solid."
Echo's Very Own Cloud
Waggoner is a big fan of cloud computing.
"I think the third-party [cloud] is a great idea, especially for small startup businesses," he said. "You can create an application, host it on Amazon (NASDAQ: AMZN) or some other third party cloud, and be up and running for minimal investment and for minimal configuration. You don't need an army of engineers that can configure your technical infrastructure.
"However, in our case, where scale is critical, where transaction volume can be massive, you want complete control over your environment. You can get that but it costs money -- you gotta buy hardware, you gotta buy software, you gotta buy engineers to make it all work and play nicely. Then you have to have disaster recovery and backup. I think the private cloud is a great option for those in startup mode or those running on a budget. But if you're running an industrial-strength platform, you just need a little more certainty."
To achieve that certainty, Waggoner said that Echo's entire technology platform is based on its own private cloud.
Louis Bedigian is the Senior Tech Analyst and Features Writer of Benzinga. You can reach him at 248-636-1322 or louis(at)benzingapro(dot)com. Follow him @LouisBedigianBZ
Posted-In: Doug Waggoner Echo LogisticsNews M&A Success Stories Tech Best of Benzinga
View Comments and Join the Discussion!